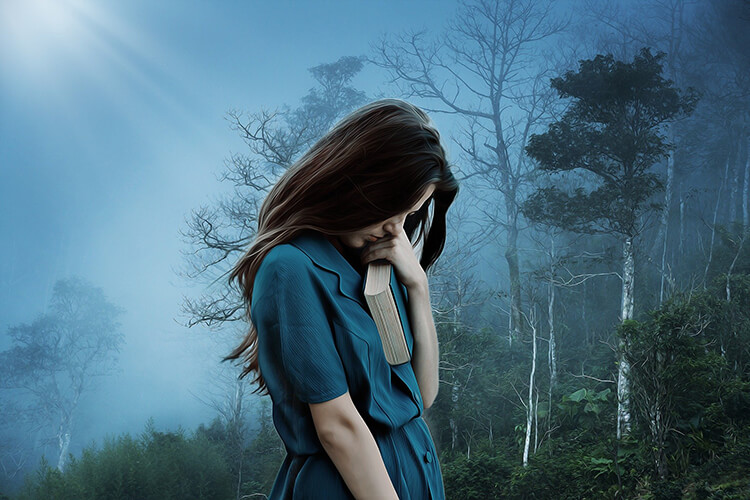 Finding a job that you can enjoy and be happy as you work out your tasks may be a great challenge for people living with social anxiety. Being forced to work under terms and conditions you find unable to cope with may cause stress and depression leading to low performance in the workplace.
Therefore you need to find a job that suits your unique situation and allows you to perform the job's tasks.
10 Jobs for People With Social Anxiety
Here are a few jobs that may allow you to have a career even if you suffer from social anxiety disorders.
1. Writer
Being a writer is one of the best jobs that someone with social anxiety can enjoy. You can avoid social gatherings, meetings, and working among other employees. Acting as a freelance writer allows you to work independently without disturbances from other people. You can also make a fairly decent income from such a job.
You may choose to write novels, articles, or technical manuals depending on what you prefer. You may, however, need to network with other writers or publishers to expand your opportunities.
2. Accountant
Accountants are responsible for tracking financial transactions, creating profit-and-loss statements, and managing all fiscal details of a company. Such job activities allow you to work independently and pay very well if you have the required education and experience.
You will, however, need to interact with other workers in your company at times, including the auditors and other accountants.
3. Entrepreneur
Being a business owner is a great way to work for yourself, make your plans, achieve your goals and celebrate your achievements. The best part of this job is that you have control over everything in your workplace.
At times you may, however, need to meet with other entrepreneurs in your line of business to get more ideas on how you can grow your bottom line.
You will also need to interact with your suppliers and customers. However, you don't need to worry about a boss as you will not have anyone supervising you. You may also consider hiring other staff to work on other tasks that you do not enjoy.
As an entrepreneur, if you need to take a mental health day, nobody will stop you!
4. Computer Programmer Jobs
Suppose you have some passion for programming and software development. In that case, a software developer can be a great job if you suffer from social anxiety.
You will enjoy working for more extended periods all on your own. It allows you to work independently.
You may, at times, need to interact with other programmers and other employees as you solve some of the challenges in the workplace. You may also learn to interact with other people in your computer programming department and temporarily ease the stress arising from your social anxiety disorder.
5. Artist
Another potential career that may be intriguing if you have social anxiety is that of an artist. However, being an artist may be challenging regarding pay.
As an artist, you may need to work a day job to make ends meet while working on your craft on the side. If you enjoy this work, consider other positions that may provide you the same creative release and capacity to work on your own at times.
In addition, graphic design may be a viable career option that allows you to gain financially as an artist.
As a socially anxious creator, you may appreciate solitude to work on your craft. However, you may also challenge yourself by attending or presenting at art exhibitions.
In addition, you must stay in touch with clients and network with other artists to help reduce your anxiety levels while working in the creative field.
6. Social Work / Counseling Jobs
If you suffer from a social anxiety disorder, counseling or therapy may not be the first job that comes to mind. You could be concerned about conducting meetings with clients for lengthy periods.
However, your capacity to comprehend other's difficulties makes this a fantastic profession.
You can empathize with your clients, which is crucial when dealing with people who suffer from social anxiety. You probably communicate in a style that others with social anxiety will find nonthreatening.
7. Transcription Work
Transcribing is the process of recording audio and typing out the phrases you hear. For example, in journalism, law, and medicine, they frequently have a lot of recordings to transcribe.
It's a low-stress yet highly responsible position that doesn't require much social interaction. However, you'll need excellent typing and listening abilities to succeed.
Transcriptionists can frequently work from home, which is a big plus for many people with anxiety. In addition, they can work part-time or full-time hours depending on their availability.
8. Virtual Assistant
Another work-from-home profession that needs social interaction but less than a typical office environment is a virtual assistant.
You'll have to schedule appointments, perform some web research, possible data entry, and respond to emails or phone calls for this job.
However, you can succeed as a virtual assistant if you use the appropriate organizational methods and written communication skills with sufficient computer knowledge.
Generally, there are no degree requirements for being a virtual assistant. However, salary could be a concern here, as the volume of work could be hit or miss.
9. Landscaping / Gardener
If you enjoy the outdoors, this may be an excellent option for you. You would develop and maintain gardens, parks, and other outdoor settings as a landscape gardener.
Introverts with anxiety or social phobia will benefit from this career since they will control the number of individuals they interact with. In addition, spending time in nature will help reduce your anxiety.
Another benefit of being a landscape gardener is the physical work involved. Many jobs in this field require workers to be on their feet all day, so you'll get plenty of exercise along with fresh air.
10. Social Media Manager
For example, a job with a title that includes the word "social" might not appear to be suitable for someone who suffers from social anxiety.
However, most of one's interactions are virtual and do not take place in large gatherings. As a social media consultant, you'd be in charge of keeping track of a company's Facebook or Twitter presence.
This work demands attention to detail and excellent communication abilities. Still, the opportunity to share the company's message with others gives you a sense of purpose.
In addition, in today's world, you can probably handle this job remotely.
Suppose, however, you found yourself in an office environment. In that case, you could limit your direct face-to-face interaction by focusing on email, instant messaging, or phone calls.
Should You Look for a Low-Stress Job?
The best type of job is one that fits your personality and that you enjoy the work. For people with social anxiety disorder, the right job isn't too stressful.
However, for some people with anxiety disorders, stress can be a challenging issue to deal with. High levels of stress can exacerbate anxiety symptoms and increase feelings of panic or fearfulness.
Write down all of the things that make you anxious or nervous and find a job that doesn't require those skills.
For example, if public speaking is terrifying, then you can rule out teaching and public relations. If you are anxious in traffic, try to find a job that will allow you to work remotely.
Your job should feel like a good fit for you. If it doesn't, then ask yourself if it's worth the stress. Over time, high levels of stress can do nothing but harm you.
If you find yourself in a position where your work is causing too much anxiety or stress, consider whether it would be wise to move on to a new career.
Even More Jobs That Could be a Good Career Fit for Someone With Social Anxiety
The following list of jobs should give you an idea of what might be a good fit for someone with social anxiety.
Of course, not all of these employment opportunities will be a good fit for you, but they may generate more ideas.
Telemarketer
Data Entry
Baker
Massage Therapist
Actuary / Statistics
Contract / Real Estate Lawyer
Chef
House Painting
Car Detailing
Carpenter
Flooring Installer
Electrician
Janitor
Housekeeping
Stock Clerk
Taxi Driver or Chauffeur
Mailroom Worker or Clerk
Bank Teller
Sign Language Interpreter or Transliterator (for deaf and hard of hearing people)
Personal Shopper
Crafts Maker (think Etsy)
eBay Seller (Buy from Estate Sales)
Plumber
Restaurant Host/Hostess
Researcher for a variety of industries
Translator/Interpreter (any language)
Librarian
Any job where you can do it from home and work at your own pace. This way, if you need to take a break to hide in the bathroom, no one will notice!
Any job where you must interact with people but they won't stay long enough for you to feel trapped.
Please note that this list is just a starting point. There are plenty of jobs for people with social anxiety out there.
Tips on Getting Your Social Anxiety Disorder (SAD) Under Control When Applying for a Job
If you are anxious about the job application process, there are ways to feel more in control and help your chances of success. First, get over your fear by putting together a plan. Remember that you don't need to do everything at once; just taking one step will help increase the odds of you getting the perfect job.
Here are some steps to gain confidence and go after that job:
Step 1: Get your resume ready to go.
Get someone to go over your resume and ask for honest feedback. Having a fresh set of eyes on what you have written will help you see it with new eyes and correct any mistakes.
Also, make sure your online presence is squeaky clean. For example, you should take down any questionable Tik Tok videos or inflammatory social media posts.
Make sure your LinkedIn account is updated.
Step 2: Start preparing for the interview.
Start researching the company you are interested in to understand better what they do and who their customers are. It will help you prepare for your interview. In addition, they will appreciate the fact that you are interested in their company.
Think about any questions they may ask in the interview and have answers prepared.
Step 3: Be Prepared if You Don't Get a Second Interview
You don't need to know why you didn't get an interview. It could be due to many reasons, and they might not even be related to you. But if they are, handle it with grace and dignity. There are plenty of other jobs to be found. Don't rush and get a job you won't be happy with.
Step 4: Network, Network, Network
Put your feelers out there and when talking with people, casually let it slip that you are looking for a job. You never know when that perfect position is going to open up.
Don't Let Your Social Anxiety or Other Anxiety Disorder Keep You From a Great Job
Social anxiety disorders may highly affect your working performance. Therefore, you need to find a suitable job that you may enjoy.
Avoid jobs that require you to frequently interact with other employees in the workplace as this may lead to stress and thus low productivity.
Instead, consider some of the positions listed above and how they may fit in with your personality.
You will put a lot of time into your career, so make sure you find one that makes you happy.