A professional writer, commonly called a freelance writer, is someone who is paid to complete different writing assignments. Freelance writing offers you the freedom that other careers do not. You are self-employed. You have clients. You can work as much or as little as you want.
You have a lot of variety because you write articles, blogs, fiction, and online content. It all depends on your non-writing knowledge and niche. Your non-writing expertise can be your major in college or jobs you worked before your freelance writing career.
Your niche is a topic or subject on which you focus. For instance, your niche may be health, law, marketing or fashion. Having a niche will help you find more freelance writing assignments and give you a competitive edge over the completion.
You probably think if freelance writing so great, why isn't everyone doing it?
Well, the technical answer is not everyone has writing talent. The harsh truth about freelance writing is that it can be hard.
Everything that makes being a professional writer so great such as working for yourself and having clients is what also makes it difficult. You are responsible for getting your writing gigs. You are also responsible for things that an employer usually takes care of such as paying taxes and health insurance.
What makes freelance writing hard is what often gives people the motivation to start their career and succeed.
You are probably wondering how to break into freelance writing or if it is a career for you. This article is the freelance writing career guide to answer your questions, calm your nerves and get you started in your new profession.
You will:
Understand the skills you need to succeed in freelance writing.
Find out the type of resources available to you.
Read about the tools you need to make your freelance writing career a long-term success.
Discover where to find writing work
Hear from experienced freelance writers about their careers.
I hope you enjoy my guide to freelance writing jobs for beginners. Let's get started.
Freelance Writing Skills Needed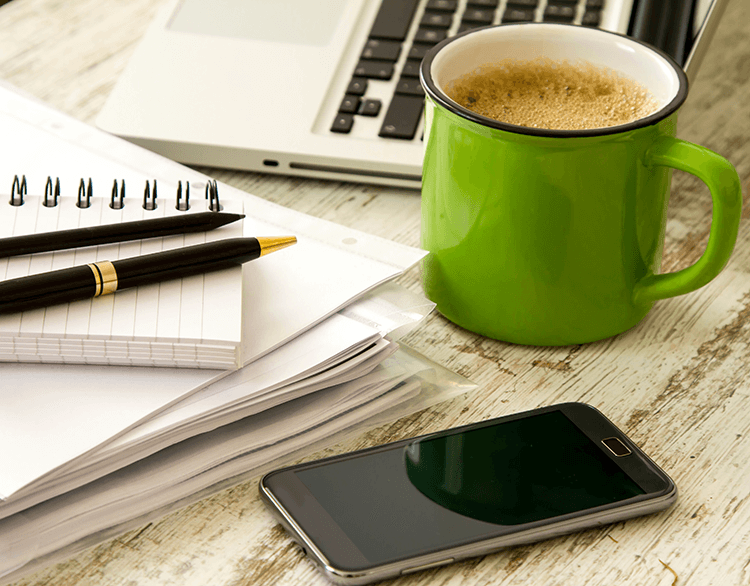 You do not need any prior writing experience to break into the freelance writing world. However, you do need to be somewhat talented at writing in the beginning. Not just the ability to present your ideas, but technical skills like grammar, punctuation and giving proper citations. Along with the ability to write effectively, there are secondary characteristics that can help your career become a success. These skills can often make or break any freelance writer.
You do not need to check off every item on this list right now. You can acquire the skills over time. The following are some freelance writing skills you will need:
1. Hustle:
Freelance writing does not happen by sitting and waiting for jobs to come to you. You have to go and get the jobs. You will need to constantly look at freelance job websites to find jobs of interest.
You must continuously apply for writing gigs too. This hustle doesn't stop after you get your first writing job. It continues throughout your freelance writing career. You have to keep hustling every day regardless of the amount of work you have.
2. Idea generation:
Some clients will give you the topic on which they want you to write. This guidance is great because all you have to do is research and write. However, you may clients who know the subject they want to write about, but you have to come up with everything else.
Idea generation skills come into play here. You need the ability to think of ideas to write about based on the information your client gives you. Depending on your niche, you may want to generate a list of ideas over time that you can use.
You will also need the ability to generate ideas when you pitch stories to potential clients.
3. Record-keeping:
You don't need to become a CPA, but you do need to know how to keep records to keep the IRS at bay. You need to records such as invoices, payments, and expenses.
Of course, you can hire someone to do this for you, but you should know the basics of running the administrative side of your freelance writing career.
4. Know how to communicate:
Knowing how to communicate may sound like a no-brainer, but it is quite difficult. As a freelance writer, you will be communicating with editors, clients and other professionals on a daily basis.
You must have the ability to communicate with them professionally. This means simple things like writing in full sentences instead of using texting language. The people you work with may be unreasonable or want you to revise continually. You cannot lose your cool. You must remain in control at all times and try to resolve everything positively.
A bad reputation and lack of professionalism are like terrible writing. Your career will tank fast.
5. Marketing skills:
You are your marketing department. Whether you are applying for a writing gig or have a casual conversation at the grocery store, you must be able to sell your writing talent.
You must adequately convey that you are a freelance writer, your niche or things you write about and your ability to deliver the assignment.
6. Negotiating skills:
How much is your writing talent worth? Are you willing to take less money than you want for more work? These questions are the type of things that require negotiation. Negotiating, or working with another party to find a solution, is a key part of freelancing.
Often potential clients want you to denote your usual pay or number assignments you work. You must have skills to know how to negotiate firmly so that both parties end up satisfied.
7. Networking skills:
Networking is similar to marketing because you are selling your writing talents. The biggest difference is networking involves talking to other writing professionals. Your goal is to make connections to get your contact information to people who hire freelancers.
Networking typically happens at parties or writing the organization's events.
8.Project management skills:
Each writing gig you acquire is a separate project. You are responsible for treating each project as if it is the only job you have. You must finish them on time and according to the work agreement.
Clients do not care if you have ten assignments due at the same time. They want their project by their deadline. It is up to you to schedule each project in a way that you can complete them efficiently and on time.
9. Research skills:
Research involves investigating the topic to convey the correct information in your story. You must research regardless of whether you are an expert in the field or not.
As a freelance writer, you are your research and fact-finding department. You must keep current with trends and technologies that help you conduct the best research.
10. Problem-solving skills:
The goal of freelance writing is to solve a problem the client's writing needs. However, you may also have to solve other problems that are unexpected with the project like the client suddenly wanting the assignment sooner or adding more to the project.
You have to know how to solve any problems that arise.
11. Public relations skills:
Public relations involves managing the information about a business or person given to the public. By controlling the flow of information, you are attempting to present a brand in the best possible light. It is also controlling any potentially damaging information about the brand, business or person.
You need these skills to help your freelance writing career. You are your public relations specialist. You present your freelance business. You must control all information about your brands such as a client posting negative comments about your business or work.
12. Proofreading skills:
Freelance writing leaves no room for errors. You must deliver content that is mistake free to continue to receive assignments.
Many people are terrible at correcting their work. That does not give you an excuse. You must be able to proofread and find your errors.
If you are not good at proofreading, hire or ask someone to read over your work before submitting it to clients.
13. Sales skills:
You may not think about sales when you think about being a freelance writer. However, you need sales skills to close the deal. Sales involve promoting your writing talent and convincing clients they cannot live without your writing talent.
You need this skill when you are writing cover letters and when you are speaking to potential clients. You have to remember that you are competing against a lot of other freelancers so you must stand out from the rest.
14. Develop different writing styles:
To maximize the money you make freelancing, you must develop different writing styles. For instance, copywriting involves writing content based on a topic. Blogs are more free from this way of writing. Articles may require interviewing people and writing about what they said.
Each style of writing is dependent on a strict set of rules you must follow. Once you learn those rules, you can adapt your text to those standards.
15. Learn how to write long-form:
As a freelance writer, you will become obsessed with word count. Your clients will tell you what they need according to the numbers of words they need. For instance, they may tell you they need a 300-word article. You are required to follow that word count strictly.
Writing gigs often pay by word count. The more words a client wants in a single article, the more money you make. Writing short form involves articles, blogs or content 500 to 600 words. For something like product descriptions, the count could be less than 100 words.
To make more money, develop long-form writing skills. Long form writing ranges from 1,200 to 2,000 words. Long form articles may even require a higher word count in the 7,000 to 10,000 range.
Writing at this length may take some practice if you are not determined enough or comfortable with writing long form. However, it will be a great asset to your bank account if you can master it.
16. Editing Skills:
Editing involves reading information and taking out information that is not needed. It may also involve rearranging information to make the article sound better.
You also edit for grammar and spelling. Being able to edit your work will save you a lot of time.
Also, editing will offer another avenue to freelancing. You can edit other people's work whether they are fellow freelancers or clients who want their projects edited.
17. Ability to meet deadlines:
Every assignment you receive will have a deadline. All deadlines vary. Some are flexible, but most have a hard deadline. A hard deadline is an assignment that must be completed by a specific time.
Nothing will end your freelance career faster (other than terrible writing) than missing deadlines. If you must develop a schedule and a toughness that will allow you to meet any deadline regardless of what happens in your life.
18. Quick turnaround:
Meeting a deadline is different from a quick turnaround. A quick turnaround involves getting a writing assignment and completing before it is due. For instance, a client gives you a Tuesday deadline.
A quick turnaround is completing that assignment on Saturday or Sunday instead. Finishing a job eliminates a project from your schedule.
It may also get you more assignments. If a client knows that you can complete the task efficiently and quickly, they may give you more work.
19. Pitching:
Pitching in freelance writing has nothing to do with throwing a baseball. It is all about trying to get a client to hire you. The pitch may be done in person or writing.
You must explain your idea for a story, why the story is a fit for their publication and your expertise in the field. Before making the pitch, you must research the publication, the type of articles they need and the amount they pay.
20. Stress management:
Stress occurs in every job or career. However, freelance writing can have a lot of stress. There may be a time where you have to complete a project immediately. You will probably have difficult clients at some point in your career. You must keep track of money.
It is a must that you develop the skills to manage all these stresses so that it does not interfere with your private life or freelance work.
Recommended Tools to Help Beginning Freelancers Succeed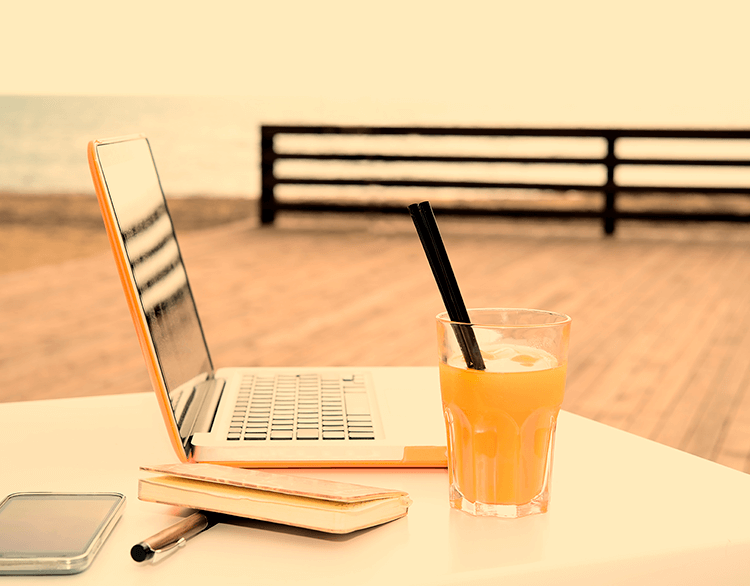 When you are starting your freelance writing career, you will probably receive a lot of wanted and unwanted advice to help. Besides opinion, you should look into tools that will help you succeed. These tools help with the writing process, writing, and administrative work.
1. Wise Mapping
Wise Mapping, a free mind-map tool, helps you generate writing ideas. The diagram allows you to brainstorm by connecting concepts, ideas, words, tasks and other items to each other.
2. Grammarly
Grammarly is a free tool that helps you proofread and improve your work instantly. You paste your work into the text box, and with a click of a button, it checks your work for mistakes in grammar and spelling. It also detects any plagiarism. Grammarly also proves vocabulary enhancements to help your writing.
3. HubSpot Blog Topic Generator
HubSpot has a variety of things to help freelance writers such as the blog idea generator.
Sometimes a blogger will draw a blank when planning what to post. If you cannot think of anything to write about, you can use HubSpot blog generator. You input three words into the generator. With the click of the button, you can receive five blog topics.
4. Freecamp
Freecamp is a site to help you organize your job projects. It is free and offers you features such as a calendar, group your tasks by a goal and organize all documents.
You can also bill your clients and have peace of mind knowing that your data is backed up when you are offline. You have an unlimited amount of space to track all your writing projects.
5. Wrike
Wrike is similar to Freecamp. It is a project management tool to help you stay on top of your deadlines.
You can schedule tasks months ahead of schedule in the time management tool. You can see when each project is due and break projects into subtasks. You can also create folders that will help you keep records on your repeat clients.
6. Apache OpenOffice
Apache OpenOffice is an alternative to all those expensive Microsoft Office applications. It can be used with MAC too.
This tool is an open-source office software suite you can use for word processing, graphics, presentations and other accessories you need. It works with your old Microsoft Office files.
7. Docracy
As a freelance writer, you may have clients who request a contract be signed before you start any writing assignments. Sometimes the client will provide the contract for you to sign. Other times they will expect you to provide the contract.
Docracy is a tool to help you with the legal side of your freelance writing career.
It has an open collection of contracts, which includes freelance writer bundles. These are a collection of legal documents you may need to use such as contracts. You can even sign these contracts online instead of printing them out and then signing them later.
8. Wave
Wave is a financial software tool for freelance writer and small businesses. It helps you with the business side of freelance writing such as receipts, lending, accounting, and payments.
The tool also allows you to create involves. You may like Wave if you need help tracking payments and sending payment reminders to clients. Your clients can pay an invoice by credit card through this tool.
You can still accept cash payments in person or payments in the mail and keep track of it in Wave for free.
9. Hemingway Editor
The Hemingway Editor, or Hemingway App, helps you assess the readability of your work.
Clients will often want an article, blog or content at a specific readability level such as at a 9th-grade reading level. This tool helps you determine if you have met the client's requirements.
It can help you improve your overall writing too because it is an invaluable proofreading tool.
Freelance Writing Websites and Resources to Help You Begin Your Online Writing Career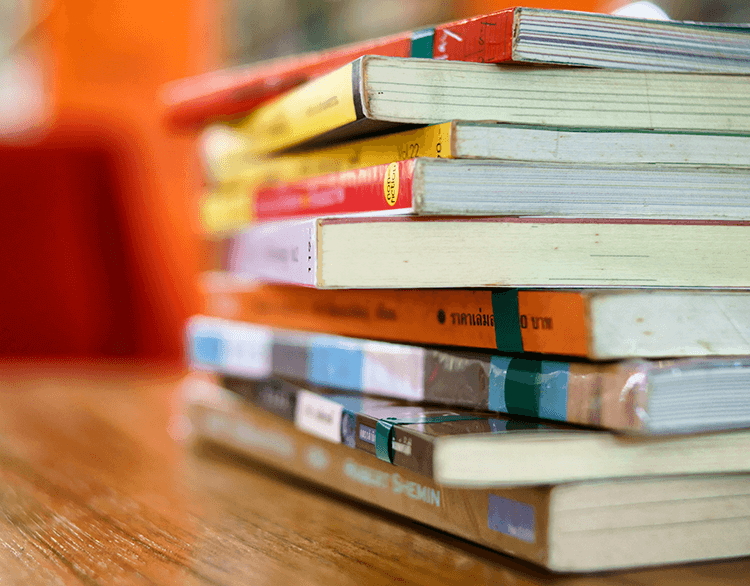 You are ready to start your freelance writing career. You may be thinking about starting your career by writing articles in glossy magazines or newspapers. That is a great idea.
However, there is plenty of money to be made online. In fact, many freelance writers you will be competing against for offline jobs are making money online.
If you are worried about making money as a freelance writer online, do not worry. You have plenty of resources to helps you transform from a beginning freelance writer to money-making writing professional.
1. How to Launch Your Freelance Writing Career
This article is found on Forbes' website. It is geared toward readers under 30 years old, but it has great advice for everyone, regardless of age.
In the article, the contributors discuss the six strategies to build your freelance writing career into a successful one. For instance, the article explains how to identify and choose the right niche.
It also shows you the different types of pitches you need to know about and how to develop.
2. 8 Strategies to Build Your Freelance Writing Career
When you start your freelance writing career, you need strategies to make it successful. Writer's Digest has an article with eight strategies to help you build your freelance writing career.
The strategies include building on the experience you already have and building a relationship with editors. Another interesting approach is learning to develop an editing freelance career at the same time.
You also want to think about writing other things like resumes and press releases to add to your income.
3. How Did You Start Your Freelance Writing Career
In this blog on Freelance Writing Gigs, the writer shares how she began her freelance writing career. For instance, she started writing content after answering a travel website add.
She also offers tips to help you in your freelance writing career. These tips can you start your online freelance writing career. She shares information on taking on other writer's overflow work.
Many freelance writers generate so much work that they cannot complete it. Instead of turning down work, they often outsource it out to other writers. Another thing she shares is about getting clients.
4. How to Start a Freelance Writing Career
The Balance has an article to help you start your freelance writing career. It explains the first thing you should do like use your personal and work experience to develop your writing career.
Many people who think about starting a writing career often believe they don't have an expertise. They do. For instance, if you were an IT professional, information technology is your expertise, and you know things about computers and technology that beginners will not.
Another critical factor in starting your freelance career involves acquiring clips. Many clients want to see that you have prior work experience. Do not worry if you don't. This article has some suggestions on how to get those clips.
5. Freelance Writing Riches: Freelance Writing Jobs, Advice, How to Become a Freelance Writer
The following YouTube clip is a helpful eight-minute video to help you start your online freelance writing career. It shows you how to get started with no writing experience.
It also goes through steps on how and when to start by creating a list. For instance, set a date when you will begin to start your freelance writing career and make weekly goals are just some things you are advised to do.
Also, in the video you, you are given some answers to the most commonly asked questions most people just starting in the freelance writing world have. You can also find out the five tips you need to know to get a client to work with you when you have never worked with clients.
6. How to Start a Freelance Business and Keep Your Day Job
You are ready to start your freelance writing career, but you have a spouse and family and feel like you can't just quit your day job.
In this Inc. article, you are given a guide to how to start a freelance writing career and keep your day job.
For instance, define your goals, identify your potential clients and find a profitable niche are some things in this guide. It offers other valuable advice such as not want to mix your day job and freelance career.
7. The Complete Guide to Getting Started Freelance Writing from Scratch
In this blog by Elna Cain, she takes a look at how she began her freelance writing career to you start yours. She also gives some helpful tips to assist you in your freelance writing career.
For instance, have a task management program, blogging skills and having confidence are just some of the tips she provides. She also tells you which social media sites helped her obtain freelance writing gigs.
8. Ghostwriting: A Business Blueprint You Need to Succeed
Are you looking for a way to break into the freelance writing world and don't care if your name is on the byline? You probably want to know more about ghostwriting.
Ghostwriting is writing content, blog or article for someone else. A ghostwriter puts their name in the byline or someone else's name. In this Writer's Digest article, you will learn a lot about how to make money being a ghostwriter.
For instance, it asks some critical question that will define your writing business like what is your expertise, target market, and offerings.
9. So You Want to be a Freelance Writer?
The article on Freelancers Union comes with a warning: don't become dejected about what the writer says.
The rest of the article gives you advice on two topics. The first issue covers the skills you need such as being a good writer and editor. The second part of the article focuses on how you start your freelance writing career.
These tips include seeking out help, building a portfolio and finding clients. The goal of this article is to help people looking for advice on breaking into the freelance market.
10. The Beginner's Guide to Freelance Writing
This this how-to guide article on Media Bistro, you are given a guide to breaking into the freelance writing world. It is honest and forthright.
Freelancing is tough. At the time of the article, the writer had been freelance writing for three years. That doesn't mean that you are given incomplete advice, however.
The guide is pretty good at letting you know what you need to start your freelance writing career. For instance, the writer discusses making connections with other writers and clients to help you push your writing career forward.
How to Showcase Your Writing for Potential Clients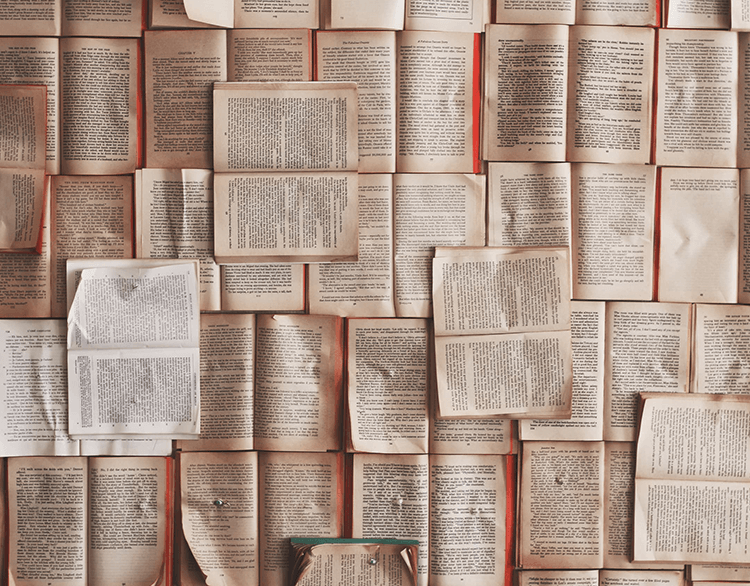 The way to get clients is with impressive writing samples. Remember, you are competing against other beginning writers and other, more experience writing professionals. You have a variety of ways to showcase your writing to potential clients.
Your ultimate goal is to create a portfolio you can send to potential clients to get jobs. A portfolio is a folder, whether paper or electronic, that includes all your best work. The purpose of your portfolio is to sell your writing talent, showcase your work and become more visible to clients. You should have a separate portfolio for each of your niches. You want to include plain text links, PDF files, and links. You can add audio and video files if they are your best work.
If you wrote for your school paper, you would have some samples or clips; you can put that in your portfolio. If you don't have these clips, do not worry.
If you want to set up a permanent portfolio, I would recommend starting a blog. Or at the very least, a single page website that lists your contact information, education, work history and links to writing samples. This way you can point a potential client to your work with a single URL.
Setting up a blog
Starting up a blog can be done in a few steps, which depending on the route you choose, can take as little as 30 minutes:
Free Site
Sign up for a free blogging site like Tumblr, Blogger.com or WordPress.com. A free blog is less complicated and can help your pocketbook. However, it may appear to be less professional than a branded domain you own.
Post some of your best writing examples in either a post or attached as an image or PDF if you are fearful of copyright infringement. Be sure to add a contact form and email address where a potential client can reach you.
I would recommend a simple, clean theme. You don't want to distract from your writing with the blog's appearance.
Your own domain
1. The first step is to choose a domain name. Don't use a fad extension and stick with the classic dot com. Use Godaddy or another major domain registrar to handle the registration for you. A domain will set you back around $7 to $10 per year.
2. Next, you will need a web host. Since the purpose of this blog will be to showcase your writing only, I would suggest going with shared hosting. This setup means your website will be on the same server with many other sites. You will not get enough traffic to warrant a VPS (virtual private server). Shared hosting may cost you another $3 to $10 per month. You can use Godaddy to host your site or go with popular options like A2, Bluehost or Hostgator.
3. Install WordPress. It is the most popular blogging/website framework. In fact, This Old Wallet uses WordPress. Most shared hosting providers will have an installer for WordPress so you will only need to create a username/password and click install.
4. Next, you will need to select a theme and set up a few options. Again, try to choose something minimalist and clean. You can search for free designs inside of the WordPress admin screen.
5. Write a few posts of your best work and double check for any errors. You don't want anything glaringly obvious that will turn off a potential client.
6. Add the contact page and work history as listed above.
Start Writing Immediately
If you are not trying to break into blogging, you may want to try writing websites that offer you money in exchange for ghostwriting articles or online content. This arrangement may be the best way to obtain writing samples. Be advised that many of these sites do not let you retain a copy of your work.
Thus, it is essential to keep a copy of the finished product in a Word document or Google document so you can use it for your portfolio. You will have to explain that it is ghostwritten content that was published by someone else.
Once you have your writing portfolio, you are ready to sign-up for writing gigs. The most important step now is to follow instructions given by your potential clients regarding how to apply to the writing gig.
For instance, they may require a resume, copy letter and three clips. If you have five clips, only send three. You must pick out your best three clips. If you do not follow instructions, your work will go unnoticed.
Where to Find Freelance Writing Jobs
You know which freelance writing skills are your most influential. You have read the articles about breaking into the freelance writing world. You've gathered writing samples for your excellent portfolio. Now what? It is time to start your freelance writing career. You have many options such as freelance marketplaces, writing platform, and job boards.
Freelance Marketplaces
A freelance marketplace is a website where buyers and sellers go to conduct business. Buyers want content, blogs or articles. You are the seller. You are selling your writing services.
A marketplace is where you can acquire clients that you may work with for years to come. The buyer, commonly called a client, needs a project completed. They create a profile on the marketplace, then post details about the project. You, the seller, create a profile and list the writing services you provide and the skills you offer.
The marketplace matches client and potential writers together. The writers chosen can then bid on the project. The winning writer completes the assignment.
Having a portfolio comes in handy because the client may want to see a writing sample. If the client does not request a writing sample, the marketplace may require you to add one to your profile page.
Some freelance marketplace websites are:
1. Upwork – The largest freelance site around. At Upwork, a client will post his job requirements and then potential writers will send in their quote to complete the work. A good profile with a portfolio and attention to details will get you far here.
2. Wiirk – Writers can offer their services and buyers will shop around looking for someone who meets their needs.
3. Fiverr – Don't be fooled by the name. All jobs are a minimum of five dollars but more can be made by offering extras.
It is important to mention that some of the freelance marketplace websites do take a percentage of the money you get for each project. It is similar to a finder's fee. The rate typically varies by the dollar amount of the project.
Writing Platforms / Content Mills
A writing platform is a service that allows clients to post projects on the website. Writers are allowed to click on the published job to see the requirements. Writers have the option to accept it or click off of the project and go to another.
If a writer takes the job, he or she writes the assignment and submits it to the client. It is up to the client whether they want to accept it or send it back for revision.
Some writing platforms allow for an unlimited number of revisions. The client has the option to decline the written assignment.
Listed with the project description is the price of the project. Unfortunately, the amount can sometimes be pretty low.
Many of the writing platforms use a number or star system to classify writers. For instance, a five star may be the highest writer section. This rating means that writer access to projects worth the most money. A one-star writer may not make a lot of money.
The websites do give you room to work up to the highest rating. Unfortunately, writers can lose their top rating too. This downgrade is because the writing platforms rate one or more of your finished writing projects. They consider grammar, spelling and overall writing when determining ratings.
You have the opportunity to earn a lot of money on these sites, but not as much as you would on freelance marketplace websites. The advantage of using these websites is they often have a lot of work available and are a quick opportunity to get writing samples.
If you are interested, be prepared to submit a writing sample. This is how you will receive your initial rating, so only present your best work. Type of writing platforms available are:
1. Textbroker – One of the largest content platforms. You will find a broad range of topics about which you can write.
2. Zerys – Claims to having over 60,000 available writers.
3. Constant Content – Authors can pre-write their articles and list them for sale. Options include one-time sales and non-exclusive rights to publish.
4. Article Document – You will need to write once every 90 days to keep your account here.
5. Hire Writers – Jobs here range from Poetry to eBooks and everything in between.
6. IWriter – Weekly payouts. Doesn't appear to be accepting new writers at this time.
7. Verblio – This site providers business owners with content on topics they want covered on their websites.
8. Writer Access – Another content platform similar to Textbroker.
9. Content Hourlies – Content provider servicing mainly link-building campaigns, so the articles will probably be on the shorter side.
10. Daily Posts – A U.K. content marketplace.
11. Scripted – Prices seem a little high here compared to other sites.
Freelance Job Boards
Freelance job boards websites that list freelance job opportunities. A client will post the job they are seeking a writer to complete. The work may be a project, temporary job or long-term job.
The posted job opportunity has all the requirements such as whether they want writing samples, resume and cover letter. The potential client may only want you to answer a question.
Also, they often list the dollar amount of the job or require you to provide the pay you will accept for the job. The type of freelance job boards are:
1. Craigslist – Craigslist has a writing/editing jobs section.
2. Freelance Writing Jobs – Posts daily job ads.
3. BloggingPro – A job board for bloggers and freelance writers.
4. Online Writing Jobs – Researched and handpicked freelance writing jobs.
6. Absolute Write – This is an online community of writers. Includes a freelancing writing forum.
7. r/HireAWriter/ – A Reddit freelance writer board with both clients and writers pitching.
9. Digital Point Forums – A job board for both clients and writers.
Revenue Sharing Websites
Another option freelance writers have is revenue sharing websites. Revenue sharing is a passive form of selling your writing. A revenue sharing website allows you to write articles, post them and make money from them.
However, for you to earn money, the article must generate revenue. It produces income by having ads placed next to your article. If a reader clicks an ad while reading your article, you will earn a small commission. You typically receive money once you receive a certain amount like $5 or $20.
Some people beginning their freelance writing career may like revenue sharing sites because they do not have a blog or website. However, since it is a passive form of revenue, you may earn little to no money each month.
It takes a lot of dedication to think up topics to write about and then wait to generate money. Also, you must be careful because all revenue sharing websites may not be legitimate websites.
You can earn significantly more money immediately by using job boards, writing platforms, and freelance writing marketplaces.
1. Hubpages
2. CreateSpace – Independent publishing and revenue sharing.
3. Info Barrel
Where to Learn More About Freelance Writing: Some of the Best Freelance Writing Sites
Freelancing is a great career because of the flexible and the opportunity to make as much money as desired. You can be an expert in your field and learn a new niche to keep making money.
You also need to know the other side of freelance writing, the business side. Freelancing is much different than any other independent contracting career. It takes a lot of skills, focus and writing skills.
Do you think you might be ready to start your freelance writing career, but just need a little more information before you begin?
Before you start your freelancing writing career, you may want to know more about the freelance writing world. Here are some websites that will help you understand more about the freelance writing business, breaking into the business and how to make money freelance writing:
1. About Freelance Writing
About Freelance Writing is a website completely devoted to getting your motivated about freelance writing and give you the tools you need to be a success.
A freelance writer owns the website. You will read useful information about freelance writing and how to find work. It also has blogs on various topics like secret free tools you can use.
2. Freelance Writing Jobs
The Freelance Writing Jobs website has a daily job board devoted to helping freelancers find work. Besides, the website also has helpful resources to help you with your freelance writing career.
You can find a wide range of blogs and articles that will help you at any stage of your freelance writing career. It even has a section for beginning freelance writers you can use as a guide to breaking into freelance writing.
Also, the website has business tips and downloadable resources to help you.
3. Legal Nomads
Do you need more understanding of how freelance writing works? Do you want to know the best places to freelance?
These questions and more are answered on Legal Nomads. Legal Nomads is a website created by a freelance travel writer, but it has a lot of information regardless of your niche.
It has separate sections that are easy to read about a variety of topics like entrepreneurship, freelance work, and technology tools you can use.
Each section such as "Build your own Business/Entrepreneurship" discusses breaking into the freelance writing market. The section ends with plenty of additional resources for you to use to help you start your own freelance writing business.
4. Freelance Writing
Freelance Writing claims it is your top source for freelancing work. It has a writing job board that offers daily job opportunities.
These clients post on other websites and this website, but Freelance Writing compiles them on one page. You also have the opportunity to sign up for its writing platform too and make money writing for clients.
The website pays on the 1st and 15th of each month. You also have the opportunity to find writing contests. These writing contests include poetry, essay, short story, and screenwriting opportunities.
In addition to finding jobs and making money, Freelance Writing also has plenty of resources to learn more about the freelance writing business include blogs and how-to articles.
5. The Write Life
The Write Life is full of resources you need to feel confident about becoming a freelance writer. It focuses on freelancing, blogging, publishing and marketing.
It offers guides like ways to prepare for tax season months before it happens. Other blogs include secrets to turning new clients into repeat clients.
If you are interested in blogging, The Write Life will give you good advice on turning one blog into multiple blogs and how to write blogs people want to read.
6. The Balance
The Balance is a website that focuses on freelance, consulting and keeping your business afloat. It has a lot of detailed information that you would need to begin your freelance writing career.
For instance, it has an article that explains in simple terms what a freelance writer is and what freelance writing is. It explains what a freelance writing contract is and the many types of freelance writing jobs you can delve into when you begin your career.
You can spend a lot of time on this website reading and taking notes about the freelance writing business.
7. The Skillcrush
The Hard Refresh by Skillcrush is a website focused on how you can earn money as a beginning freelance writer. It gives you information on pitching and to start your freelance career before quitting your day job.
The website includes sections on career advice getting hired, remote work and being your own boss. It has free resources such as guides and webinars too.
If you want a lot of strategies and advice about a freelance writing career, you may like this website.
8. Writing Thoughts
The Writing Thoughts site focuses on helping you with blogging, freelance writing and copywriting. The writer who owns the website does advertise her writing services, but she has plenty of advice for beginning writers.
For instance, one post tells you how to get your first writing assignment. The author also shares problems that freelance writers have and how to come up with ideas to write about when you are blogging.
9. Leaving Work Behind
Leaving Work Behind is a blog providing great, detailed information about starting and continuing your freelance writing career. The writer of the blog shares his experience as a freelance writer.
His blog focuses a lot on the business side of your freelance writing career. For instance, he discusses the best invoicing app for freelance writers and how to get a client who routinely pays late to pay on time.
He shares his successes and failures to help you become a better freelance writer and make a successful career out of writing.
10. Freelancers Union
The Freelancers Union has a wealth of information you will need to start your freelance writing career. It has information on the administrative side of being a freelance writer like getting health insurance, funding your freelance business and understanding taxes.
You will also read a lot of blog posts about getting over your fear of pitching ideas to potential clients and how to engage your readers. Freelancers Union does offer membership for free, but you do not have to sign up for the group to read the blogs and other resources on the website.
Freelancers Union does offer a monthly member meetup for freelancers in some regions of the country called Spark. These Spark meetings serve as a way that freelancer writers can learn stuff, build a local community and network with other freelancers.
11. r/freelanceWriters
The Reddit FreelanceWriters board is fairly active and contains some great info about where to find work. Many discussions cover freelance concerns such as amount of pay, managing clients and dealing with the administrative chores of being a freelancer.
Freelance Writing: From the Trenches
A guide to freelance writing jobs for beginners wouldn't be complete with some actual stories from experienced writers. I asked ten current freelancers to share information that I think would be helpful to potential writers.
Below you will read about how they got started with freelance writing and any mistakes they made along the way. I also asked for any tips, techniques or tools they would recommend to someone just starting out. Finally, I asked if they had any amusing anecdotes about their careers.
I hope this helps you in your journey of becoming an online freelance writer.
Enjoy.
—
Michael V. – Alabama
I've been a freelance writer for about 2.5 years now, starting – if I remember correctly – in August 2015. For about two years before that time, I was looking all over the Internet for flexible, work-from-home jobs, but I couldn't find anything that fit my schedule.
Currently, I'm in graduate school at an AACSB-accredited university in the Southeast United States; it's the same school I've been attending since May 2014. Although my schedule today is much more flexible, I had no choice but to attend classes in a traditional setting through all three semesters – Fall, Spring, and Summer – through May 2017.
Elation
It's important to note that I've never been a big fan of writing. Many freelance writers do, in fact, enjoy writing, though I initially took up freelance writing out of convenience.
When I first found out about freelance writing and began writing for a popular content creation site, I honestly felt elated. I had finally found a position that paid a respectable amount for a college student, where I could work from anywhere with an Internet connection, not clock in at certain times, be able to work as late as I wanted – quite honestly, near-complete freedom.
My Favorite Types Of Writing
Different content creation sites have different clients. As such, the site(s) you choose may have quite long articles, whereas others could feature loads of short, 50- to 250-word articles.
I struggle with paying attention, so my favorite pieces to write are short product descriptions, averaging about 30 words per description. Most of them are about business-use computer software related to business – I majored in accounting during my very recent undergraduate years – which was right up my proverbial alleyway.
Cryptocurrency truly interests me, so I pick up anything related to Bitcoin or financial markets. I'm not an expert on cryptocurrency or finance, but I still manage to write reasonably high-quality articles with a small share of research.
So, Where Do You Find Sources In Freelance Writing?
One word: Google.
At the site I write for, most clients provide resources to use for articles they request. That helps out tremendously, as I know almost exactly what type of content they want.
Things To Learn From Freelance Writing
Seek out multiple content creation sites and write for them – don't put all your eggs in one basket. Today, I only write for one place, but it's difficult to maintain that consistency as a beginner.
Use Grammarly or another proofreading/editing software. Free versions are what I always used, though paid versions will likely improve your skills further.
Always read feedback from editors and clients. Practicing writing without seeking opinions from others makes improvement difficult.
Lastly, but most importantly, make sure to write to individual sites' and clients' standards, not what you feel looks or sounds good. I had a business communications class about 1.5 years after starting to write for my favorite content creation site and completed an assignment to the guidelines of the website I work for.
The paper got a bad grade – not because it was of poor quality – because I didn't conform to the teacher's standards. Whenever I work in academia one day, I won't write according to this current site's standards; I'm going to write to my employer's standards.
Do your job how your superiors want, even if you think it looks bad. However, always ask why superiors did or didn't like the work you did – improvement is difficult without asking about the details of your performance.
John L. – Florida
One of the things I always had problems with when I was starting out as a writer, was figuring out how I was going to divide out the time I spent writing and the time I spent doing other things such as chores around the house. I went through quite a few systems in those early days, always trying to tweak a little bit when I thought something might work a little different from one day to the next.
In the end, I came up with one system that worked better than most. I'm sure you've heard about Pomodoro, but I've found that while this isn't specifically for writing, it works best for me. I have discovered a couple of different apps over the course of my writing career that work well, but something I found that works the best is an application that not only keeps the time but also has a task manager feature.
This way, I can not only know when I am supposed to be working and when I'm supposed to take a break, but I'm also able to stay organized as far as what I should be doing first, second and third. I can then check off those tasks as I complete them. The Pomodoro application that tracks how much I have spent on a specific job, or how much I have spent over the course of the day is a bonus. I like being able to look back and see how much time each kind of article takes.
I write for several different sites. Some articles, I can pump out in about 20-25 minutes. Other types of articles can take the better part of an hour. When I am looking to plan my day or even the next hour, it's nice to see what I've been able to do in the past.
This also a way that I can motivate myself if I'm moving slow. If I'm tracking how long it takes to finish an article for one site, I can try and beat that time. I still need to make sure that the article I'm writing is good enough to submit, but this is a way to keep me motivated on a day when I don't want to sit down and write. There are always days like that. You wish you could just stay entirely away from your computer.
This allows me to say "okay, I'm going to do some writing I'm not really in the mood for, but I will also have some time where I can have some free time. Sometimes this means I'll adjust the time when I'm writing and how long the breaks are. Sometimes it means I'll do an hour of writing, using the Pomodoro method. All of these things combine to let me do work that isn't always fun. It allows me to do work when I'm feeling kind of tired and want to rest. I can still get what I need to get done.
B.R. – North Dakota
When I first started out in the freelance writing world, I started off slow. I had a day job that I needed to make my priority, but I knew that I wanted to be able to use my ability to write to bring in a little extra cash. To balance my full-time job and what I wanted to do as a writer, I first came up with a daily allowance of what I wanted to earn.
When I was starting out, I was willing to work for any freelance writing site that would pay me up front. This meant that I was working for websites that specialized in ghostwriting. In other words, I didn't have my name on the articles, but I was at least getting some money for them.
I wasn't particularly fast or prolific starting out. It was hard to sit down and write when I preferred doing other things. I set my beginning budget and goal as wanting to make at least $10 a day. That was a long time ago, and it certainly seems crazy that I had problems hitting that $10 a day goal.
One of the reasons it was so hard for me to hit the goal is because I started out when the Internet was still pretty new. There wasn't a ton of information out there the way there is now. That meant that I had to write about things I knew. Considering I was someone who followed sports and politics, I had to be very picky when it came to what I was writing about. I had to find articles that fit into my wheelhouse.
Over the years (it's been ten now) I realized I needed to broaden my horizons. I also realized that every once in a while, I was going to have to write for free. My first big gig was also one that wasn't paid but it gave me a profile and a resume. I wrote for a now-defunct sports website network that was the biggest on the web for a while.
I didn't get any revenue share or money at first. It was all about having people read my articles and see that I knew my stuff. Once I had my name out there, I could turn around and show other sites that I could string together a word or two. I was also able to show them that my expertise might have been in sports, but I could apply my ability to write to other areas.
These days, I consider myself a jack of all trades. I average around $100 a day when I'm writing at peak efficiency. I cover a massive number of different categories and areas. This has indeed become a second source of income. It's a job that I still go on the hunt for new writing jobs on a daily basis. I'm always looking for the one that will allow me to write full time. I'm closer to that goal than I thought I could ever get.
Bo V. – Texas
I have always loved to write. Finding a place where I could write about what I liked and get paid for it was impossible. Or so I thought. I eventually found a group of writers that knew where I could find what I was looking for: the internet.
Online writing may seem like an easy way to make a quick buck, but it has become so much more than that for me. For one thing, writing online for several companies is anything but easy. You need to know what you are writing about, and most assignments offer very little in the way of creativity. You need to have a certain number of keywords present, or you have to have a certain depth of knowledge on specific subjects.
For example, one of the first assignments that I (prematurely) accepted was about new regulations in California concerning nurse-to-patient ratios in hospitals. I do not live in California, and I do not know these laws. I had no business writing that article. Even several hours of research would not make me an expert, and that was the first lesson I learned.
Only accept the assignments that you know something about.
It is true that you will make money if you choose to write online articles and they are accepted. I was looking forward to that extra paycheck coming in each week. I even thought I might be able to make a career out of it.
Unfortunately, the second lesson I learned while being an online freelancer was that the money you earn is far from what you could make a good living on.
I do make decent money to pay some of my bills and have some extra money to save, but I still need a part-time job to make ends meet.
When I first signed up to be an online writer, I also thought that I would have a lot of flexibility in what I could write about and when I could write. This part ended up being right. All of the sites that I am a member of allow me to write whenever I want.
I could go several months without writing, or I could write for days on end, as long as there was work to be done.
I can write articles, short stories, academic papers, job postings, resumes, item descriptions, instruction manuals, and many other types of products that customers want.
I have written articles about several topics that I find interesting, such as history, business, marketing, finance, and law. I have even ghost-written several fantasy books. There is a limitless number of subjects that you can write about, as long as you find the right customer.
Online writing is a great idea for someone who has always loved to write and wants to improve their skills. It is also great for someone who wants to make a little bit of extra money each month to take care of minor expenses and alleviate a few financial burdens.
However, make sure you can put in the time. Online writing can be hard work!
Elle F. – New York
Starting a new career in freelance writing can be both exciting and intimidating. If you're starting down this career path, you're probably already a creative, organized and motivated individual. So, what can you do to start landing freelance writing jobs?
1. Brush Up on Spelling, Grammar and Style Guides
A high-quality writer will present their best work with few or no edits needed. Clients will not take a writer seriously if they are constantly misspelling words or overusing exclamation points.
Take free classes through edX or Coursera to brush up on these fundamentals. Also, try out tools like Grammarly to help you improve your writing.
Additionally, learn the basics of several style guides. Associated Press (AP) style is a ubiquitous style used in writing for the web. Strunk and White's The Elements of Style is a classic used in many college courses and employee training programs.
2. Check Job Boards
One of the hardest parts of being a freelance writer isn't writing; it's finding assignments. Unlike those employed in traditional desk jobs, freelance workers need to find projects to work on instead of performing the same tasks day in and day out.
While it's exciting to work on so many different projects, it also means that a chunk of each day is devoted to finding exciting and well-paying work. Get in the habit of visiting job boards every day to see what type of work is available and what it will pay.
Seeing the type of writing that is in demand will help you learn what skills you need to build or subjects you need to research. Be sure to apply to any assignments that you're qualified to take on. In the early days of writing, you need as much experience as you can get.
3. Advocate for Yourself
As you build clients, repeat customers will start sending jobs to you. As a beginner, though, you'll have to do a lot of networking and advocating for yourself.
Connect with fellow writers and possible mentors on LinkedIn, join a local networking or writing Meetup group, see if there are any professional writing organizations in your area. In addition to being active on LinkedIn, you should create a professional website, Facebook page, and Twitter account. Let the world know you are there to solve their writing problems.
These tips will help you start down your path as a writer. Now, what are you waiting for? Get out there and start writing!
Mark W. – Tennessee
I have been writing as my primary job for almost four years. It's given me the freedom to work whenever I want, and I get to choose my clients. It's been a liberating experience. Many of my copywriting projects receive great reviews, and I believe that a lot of this stems from advice I received from my 10th-grade teacher when I was in school.
When I was in 10th grade, I received an assignment in my English class. I was supposed to write a 2,500 word paper on the book Catch 22 by Joseph Heller. I had read the book, and I knew it very well. However, it didn't feel like I could reach the word limit with the approach I had taken to the essay. I ended up padding the last 1,000 words with filler material. I turned the paper in, and I didn't give it a second thought.
A week later, my teacher returned the paper to me without a grade. He had a big red line on the last page, and he had put X marks on each section that contained filler. He told me that it would have been better to turn in a 1,500-word paper without padding than the 2,500-word essay I filled with extraneous stuff.
I took that lesson to heart. From that day on, I worked as hard as I could to avoid writing that had filler content. If a sentence isn't needed for an article, I don't include it. If an extra clause doesn't add any value to a sentence, I delete it.
Writing, at its core, is about communicating as clearly as possible with others. It doesn't matter if you're a fiction writer or a journalist. When you write filler content, it makes it more difficult for the reader to understand what you're trying to say. It's like trying to have a conversation in a loud room. Someone listening has to strain their ears to hear your voice above the cacophony around them.
Always strive for clarity in your writing. Before you put pen to paper, think clearly about the message you're trying to communicate to the reader. Filling a page with sentences that say nothing will merely distract the reader from understanding your message. Worst of all, it can have a negative impact on your reputation as a writer.
When you're doing the first draft of an article or other written piece, it can be challenging to eliminate filler. There's no need to avoid fluff during the initial writing phase. Instead, you can focus on removing filler during the editing phase of a project. Besides, it's much easier to detect filler content after you write the entire piece. By focusing on your core message, you'll be able to write content that is enjoyable and easy to comprehend for all readers.
Becky S. – Missouri
One of the hardest things to overcome as a writer was the desire not to have to work. I still sit down today at my computer and find myself wanting to do almost anything else. One of the ways I have found to continue to write is to have my iPad set up so that I can watch a show, or a sport while I write. This allows me to have a little fun while I'm working.
Some people will say they cannot do this kind of work if there is a ton of outside stimulus coming at them. They will get distracted if their favorite show is on. I get sometimes distracted too, but I also know that it would be quite a bit harder to sit down and write for five or six hours a day if I was doing it in total silence.
I would want to be out there doing other things quite a bit more if I thought that I was only going to be writing and nothing else. Netflix, Hulu and Amazon Video have all come in handy more times than I can count. I have binged more shows than I can count at this point. While there are things I miss when I am doing it this way, I at least know that I can have a little fun while I am working.
This method has also helped me to block out stimulus that would otherwise distract me from doing my job for sure. I have a family. I have kids. I need to spend time with them when I can.
At the same time, I need to be able to work to make sure they are taken care of. When I write, I am writing from my home. There are plenty of things going on that would take my time and attention away from work. Turning on a show and plugging in my headphones, I can cancel out the rest of the world and make sure that I am focusing on what is right ahead of me.
This allows me to act as though I am the only one there and block out the things that aren't letting me do the work I need to do. I also make sure that there is family time available so that I am not finding myself both present and absent at the same time. I make sure that now and then, I'm stepping away from the computer. I usually set this time aside and talk to my wife about what my schedule is going to be so that she can plan as well. I do this so that I am not writing during all of my free time. I need to be able to take breaks as well.
In effect, using headphones and having videos playing helps here as well. I take the headphones out and turn off the video, and I've stepped away from the writing world for a bit.
Minnie F. – Arizona
As a writer, portfolios are one of the most important assets you have. Without a portfolio of established writing, it can be hard to get new clients for your copywriting service.
A portfolio includes a select list of your writing, ranging from personal writing projects to paid ones. Even if you haven't written on a paid basis for anyone else, a portfolio can still include any writing that you have done for yourself. This could consist of fiction stories you have written, blog entries, or your thoughts on current events. As long as the examples you include in your portfolio help show off your best writing skills; it doesn't matter.
If you're an established writer, your portfolio should include a mix of articles that you have written, including marketing copy, technical copy, and all other published work. If something you have written has been published with your name attached, there should be no issue when including it in your portfolio. However, if you are a ghostwriter, that content shouldn't be included without permission of the client. For example, some clients will attribute authorship of a ghostwritten article to themselves or someone else. Also, some writing projects, such as technical manuals, may have copyrighted information in them. Because of this, some clients may not want their work published as part of your portfolio. As a rule of thumb, anything that has been published in the public domain (such as newspapers or magazines) can be added to your portfolio, as long as you are attributed as the author.
Most important of all, your portfolio should reflect your complete range of abilities. It should reveal all the writing areas in which you are competent. If there are specific topics or fields where you feel you are a weaker writer, do not include them.
Once you finish your portfolio, it's time to share it with the world. A professional website is a great way to showcase your skills. There are a variety of publishing tools that make it easy to create a site with little experience.
When uploading your portfolio to a website, it's a good idea to avoid adding text that can be easily copied and pasted. In some cases, that can increase the risk of plagiarism. Instead, try to upload your portfolio as a series of PDFs or JPEG images. While these can still be plagiarized, it requires more effort than merely copying and pasting text.
Once you upload your portfolio on your site, you can begin to share it with the world. If you have a LinkedIn profile, make sure to include a link to several items in your portfolio. LinkedIn does allow its users to upload PDF files for sharing with other members. Other social media platforms, such as Twitter, can also be a great way to share your portfolio and your unique set of valuable skills with the world.
Sandeep R. – Illinois
If you are thinking of becoming an online writer, I would highly recommend it. I have been writing online for various freelancing sites for just over nine years now, and I have loved just about every minute of it. There are a few things that you should know, however, before you start signing up and writing.
It is Not as Easy as it Looks
Online writing can be tough work. I know that when I first started writing, I thought that I would have free reign of what I could write about. It seemed like I could just spend an hour at my computer and make tons of money. Why not? Other writers do it? Why can't I? What I didn't realize was that writing required a lot of thought and research if I wanted my assignments to be accepted.
One of my first articles was about the economic recession that was happening at the time (what we know of as the "Great Recession" now). I accepted the job, which called for 2,000 words on the recession and its causes. The assignment would pay me about $30, which was great at the time.
I thought that I would be able to crank out this article and be done before lunch. What I did not realize was how much effort would go into researching all of the causes of the recession. I am not an economist, and I had never looked into it before.
I was by no means an expert, and it showed in my final article. They rejected the article I wrote, and about two hours of research work and an hour of writing went right down the drain.
Have a Backup Plan
Another false piece of information that I had when I started writing online was that writing would be the only job I would ever need. I had heard stories of writers making $30 per hour while writing and earning a comfortable living.
I will say that earning $30 per hour is possible, but only if there is work available and all of your articles get accepted
Not only that but if there is additional research that has to be done for what you are writing about, then it will likely take you longer to do. If you plan on doing freelance writing, don't quit your day job.
Use This as an Experience
One of the most important things I can pass on from my decade of online writing is to use the whole thing as an experience. I have met several great online writers through message boards and online communities.
I have also learned a lot about topics that had otherwise been foreign to me. I have also honed my writing skills to enable me to write Doctoral level academic papers. I have even published a book on the art of writing.
I used this experience to make my life better, and I always viewed my writing as something more than just a paycheck.
If you become an online writer, you need to make sure that you are willing to put in the work and give it the respect it deserves.
F.R. – Wisconsin
Writing is something I always wanted to do, but I never really knew how to get started. When I was searching a job posting Web site one day, I saw an ad for freelance writers needed. After passing a few basic writing and grammar tests, I was on my way to becoming a real freelance writer.
I soon found out that freelance writing was about more than just writing whatever you wanted and then getting paid for it. You will often have to write about things that you only know so much information about.
When learning to freelance write, I found that I also had to become an avid researcher as well. I found several online encyclopedias and even bookmarked several free academic journals and studies that were useful to my writing.
If I had to write something about accounting or finance, I was set because I am a CPA and work for a public accounting firm (freelance writing is a hobby for me). But if I have to write something about nursing and law, I either have to give up the assignment or do a great deal of research.
This brings me to my first tip to freelance writers: only write about things that you are well versed in or could learn about quickly. Freelance writing is not about writing stories and articles on topics you have never heard of. While many good writers could make things sound convincing, you will get very little out of the experience, and there is a good chance that your article will be rejected. This means that all of your work is for naught.
Another tip for new freelance writers is to find the Web site or company that fits your needs. Some places require you to submit a certain number of articles each week. If you have another full-time job like me, then this will just not do. That is why I am a member of several companies that enable me to choose which assignments I want and work whenever I want. I can put down my writing for months at a time and then pick back up and write for several hours each day.
Something else new writers should think about is the type of content they want to write. Not everyone is capable of writing a book. Similarly, not everyone is capable of writing an instruction manual. You need to get to know what style of writing you like and what your capabilities are to find the types of freelance employers at which you will get the most experience and make the most money.
My most significant piece of advice to new beginners is to learn from your mistakes and enjoy what you do. You are not going to get rich by being a freelance writer, but you might be able to pay off some bills each month. Use every assignment to improve your writing and accomplish your broader life goals. Freelance writing should not just be a way to put additional money on the table, but it should be an experience that will help you in the long run.