Have a question not covered below? Please send us a message and we'll get back to you quickly.
How many articles can I republish on my website?
You are allowed to reprint up to 30 articles in one month.
I don't like how some things are worded in the article, can I change it?
Yes, the articles listed on Alterables.com are CC-BY 4.0 so you are free to edit and remix the content, even for commercial purposes. You are required to attribute the author in the newly created article as part of the license agreement.
What are some of the proper ways to attribute the original creator?
The best practice would be to list the Creator's name, the title of the work, link, and any edits you have made.
Suppose you wanted to use the image below on your website.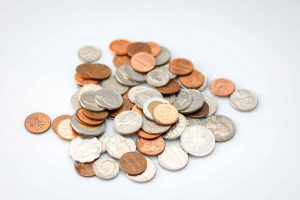 A good attribution might read:
"Pile of Coins from Different Countries" by Philip Page. Licensed under CC-BY 4.0.
That is a little wordy so feel free to adjust it to your site's needs.
Shorter example: image via Philip Page.
How do I sign up to publish content on Alterables?
It's free to sign up. Please be sure to read the Author Terms of Service prior to joining.
We've created a document that covers the steps to registering and publishing on Alterables.
Do I need to link to Alterables when I publish an article?