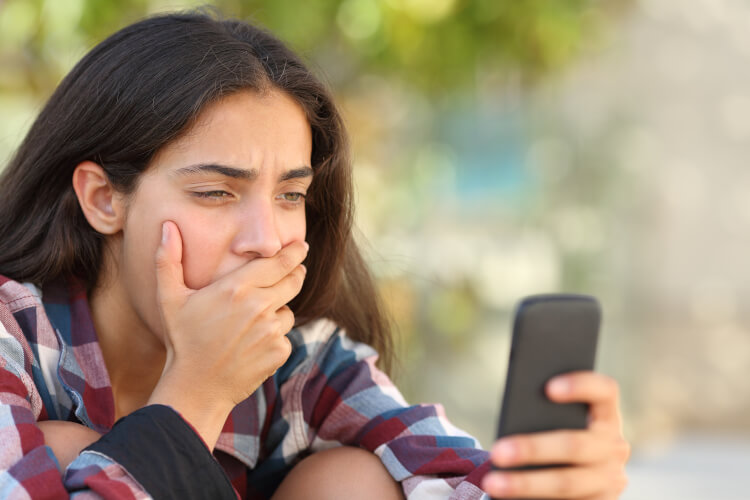 Benefits of Detoxing from Social Media­­­
According to Broad and Band Search, "On average, we spend 144 minutes or two hours and twenty-four minutes on social media each day."
Maybe you are part of the average or you may spend more or less time on social media. No matter how much time you spend on social media, you can benefit from time detoxing from these platforms.
Consider the following benefits of detoxing from social media, even if you only take one day a week off or an entire week each month.
Avoid Jealousy
It's easy to scroll through your social media feed on Facebook or Instagram and get jealous when you see how great everyone else's life is.
Just remember that the grass is not always greener on the other side. Your friends on Facebook and people you follow on Twitter will post the best shots and use filters to make the greatest impression.
Taking a break from social media to detox can help you avoid jealousy and focus on living your best life.
Don't allow jealousy of how well others portray their lives to be, to negatively impact your life.  
More Goal Oriented
When you take time off social media, you have more time to focus on your goals.
Staying busy with your action plan means you're wasting less time on aimless activities and more time creating. As a goal oriented individual, you will increase your chances of success.
According to Dr. Marilyn Price-Mitchell, "Written goals provide a road map by which you can measure your efforts and see how they contribute to your overall success."
So, take that time to detox from social media platforms and focus more on achieving your goals.
Boost Your Mood
Social media platforms can be detrimental to your overall health, especially your emotional and mental well-being.
Activity on these platforms is fast paced. If you spend too much time on there, you can become weighed down with the overwhelming amount of negativity that is shared.
Don't add more stress to your daily life by spending too much time on social media and not feeding your mind and soul with more positive content and productive activities.
Take time off from these social media platforms each month and you'll likely see a boost in your mood.
Stay More Productive
You may be one of the many people who scroll through their social media newsfeeds simply because you fear you are missing out on something if you're not scrolling through the content.
You might miss out on what's going on in your friends' lives as they post engaging photos on Facebook or Instagram. Maybe you think you'll miss out on news updates from accounts you follow on Twitter.
When you think like that, you end up wasting too much time because you are afraid that you'll be missing out on invaluable content.
However, that will only serve to cause you to become more unproductive each day.
Detox from social media platforms on the weekends, one day a week, or at least a few times a month so that you can significantly improve your productivity level and accomplish more goals this year.
Don't Waste Your Time
Social media has many positive purposes, but you need to weigh how your time spent there has been either positively or negatively affecting your life.
Take time to detox from these platforms to avoid jealousy, stay more goal oriented, boost your mood, and become more productive.