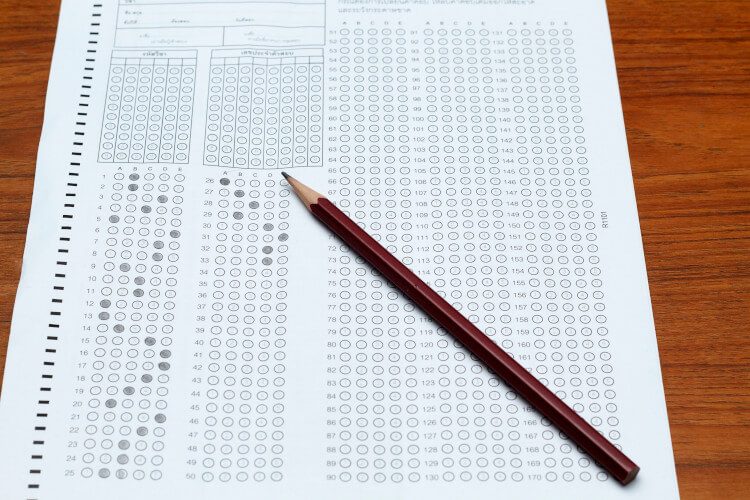 ASVAB Basics and Career Goals
Are you or someone you know considering a career in the armed forces after graduation? It provides a rewarding career experience and teaches lifelong lessons.
If you're wondering about how determination of qualifications is done taking the Armed Services Vocational Aptitude Battery (ASVAB) this is where you need to start.
What is the ASVAB
The Armed Services Vocational Aptitude Battery is a timed multiple-choice exam. It tests your qualification and whether you'd be an eligible candidate to join the service.
Not only does the ASVAB determine candidacy but it also looks at which branch of the service and which military job is also a good fit for you after basic training,
Who Uses it?
Every branch of the services has its own requirements needing to be met for enlistment qualification; therefore meaning the minimum ASVAB scores will differentiate among the branches.
The branches that use the ASVAB are The Air Force, Army, Coast Guard, Marines, and the Navy.
The minimum requirements for each are:
Air Force you will need at least a minimum of 36 for high school graduates and a 50 for GED holders.
For the Army, the minimum is 31 but to receive the special incentives and bonuses you need at least a 50.
For Coast Guard the minimum ASVAB scoring requirement is 40 points.
Marine Corp recruits must have a minimum of 32 on the ASVAB.
The Navy requires a minimum set at 35 points.
Subject Testing
The ASVAB isn't an exam that tests your IQ level. However, it does test how knowledgeable you are and the abilities you have in different varieties and categories. The different categories are:
Mathematics: Which will test how well you know and understand the aspect of applying math concepts.
General Science: This will test your knowledge in four different subcategories of science life, physical, earth and space.
Arithmetic Reasoning: This category will measure your understanding of written arithmetic problems.
Word Knowledge: This category will test your ability to understand a word meaning through synonyms.
Auto and Shop: This is a category that tests knowledge of wood and metal practices and automotive repair knowledge.
Assembling Objects: This will test your ability to understand spatial relationships.
Paragraph Comprehension: This means that this category will test your ability to read a paragraph and retain information from it.
Electronics Information: This testing category will measure your ability and knowledge of electrical systems and properties.
Comprehension of Mechanical Properties: This will test your knowledge in the subjects of mechanical devices and structural support.
Where to Sign Up
The usual standard practice is that government administrators will give the ASVAB test to students in high school. The testing dates, times and places will be dependent upon the school itself. Seeing a school administrator will help with further questions pertaining to your specific school. If you are no longer in school and want to take the ASVAB contacting a local recruiter will determine testing locations.
Practice
Just like practicing for a track meet you can practice taking the ASVAB. Practice exams are available on the internet and you can even check out Department of Defense websites for more information and practice questions.
The more you study and practice the more information you can obtain. The test results you compile can be critical if you are seeking this career path since they determine eligibility and career options.
When going to take the exam getting proper nutrition and sleep will provide helpful in your testing abilities.
Test Results
The ASVAB testing results are put into percentiles between the ranges of 1-99. This means if you score a 60 you scored 60% better than the nationally representative sample.
Likewise, if you scored an 80 you have scored 80% better than the nationally representative sample. With this test a score of 50 is the average and every 10 points scored after that would be considered above the average.
The part of the test results that determine eligibility for enlistment is called Armed Forces Qualification Test Score or abbreviated as AFQT.
If you've scored below the required AFQT scores for the services you can retake the test after one month.
After the Test
Like many things, after taking a huge career altering test the wait can seem like forever. But in hindsight the test results will take anywhere from 2-3 weeks.
If it takes longer than a 30-day period then, you can directly request your results from the ASVAB program.
After you receive your score there are steps you need to take:
First, after receiving your test results you need to read them and understand how to interpret them.
The next step is to talk to your guidance counselors and discuss test scores. Regardless of any military career, these results can provide insights into career paths based on your strengths in the sub-tests. If you have a certain career in mind, then asking about improvement areas to be qualified is the next option. If you feel the need to retake the test so you can improve, you can wait one month and retake.
After you understand what the sub-tests say about your aptitude and your AFQT test determines military eligibility then you can move onto finding a service you are interested in.
Once you have a plan in mind then you can contact a recruiter, or they may contact you. This is dependent on if you chose to opt in or out of the recruiter contacting before the exam. After speaking with the recruiter this will determine which service you want to join, which military job you'd be considered for and you can then move onto the actual recruitment papers to leave for boot camp.
Conclusions
In conclusion, the ASVAB is a great exam with various career paths in mind. Regardless of the choice to join the armed services, you can gain a better understanding of your strengths and points of improvements for any career idealized goals.
Remember to study, prepare, get well rested the night before the exam, and to eat a nutritional meal beforehand. Good luck!!