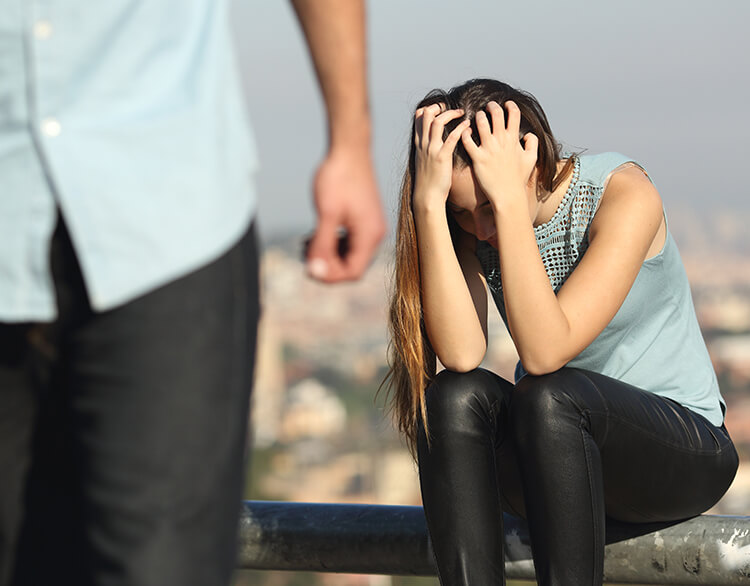 Dating after divorce is a frightening thought for many divorcees. Even when times were tough throughout your marriage, there was comfort in knowing that you had someone beside you. Now suddenly, that someone is gone, and for many, it's difficult to imagine anyone else filling their place.
What should come as a comfort to those in this situation is that all divorcees experience similar feelings of grief after a split, and it's important to take this time to heal in a healthy way. Still, there's another side to finding yourself suddenly single. Namely, how will you know when it's a good time to reenter the dating world?
Is It Too Soon?
After a divorce, it's not uncommon to feel as though you'll never want to date again, even if your friends and family members are pushing the idea. It can be difficult to adjust to the idea of sharing intimacy with someone new.
For this reason, it's important that you take time to grieve the loss of your marriage and that you do it in your own way. Sometimes, this may mean avoiding the dating scene for longer than others think is appropriate, and that's alright. Go by the way you feel instead of trying to match your timeline to others or give yourself a deadline.
Later when you do feel that you're ready to start seeing people, try not taking it too seriously, especially at first. If it helps, see the experience as a way to get out and be social or a way to make new acquaintances and friends. This will lessen the strong emotions that often come with dating after divorce.
Dating and Parenting
If you are a recent divorcee with children, you may find that this complicates things. Depending on the age of your children and how they felt about your divorce, they may be urging you to date sooner than you'd like or hoping that you'll never meet someone else.
Here, it's essential to remember that dating is an adult decision, and it's your decision. If you have young children, you may be hesitant to begin seeing other people because of how it may affect them. While it's important not to rush a new relationship by introducing everyone you go out with to your kids, it's also important to keep a healthy, adult attitude about the issue. If dating is something that you're ready for, explain this to your children, and feel confident in your decision.
Where to Begin
Naturally, one of the biggest things to hit the dating world is online dating, and we'll cover that later. But for now, let's discuss some other ways to get out there.
First, make sure that you make yourself and your goals your biggest concern. One positive thing about being a divorcee who's dating is knowing what you don't want. Hopefully, you know what you do want too.
With experience under your belt, you should feel confident in being and acting yourself. Avoid putting on a show to impress dates. If they end up liking that person, you'll need to keep up the show for a long time.
When it comes to meeting people, engaging in social activities is one great way. Try considering your current interests and thinking of ways to make them more social. For example, if you enjoy literature, find a book club or a writing class. If you like to workout, take a class or join a gym instead of exercising alone.
Likewise, taking a more active role in your social and work circles may help you meet new people. Getting to know friends of friends or going out with work colleagues often leads to new and prospective acquaintances.
Online Dating
Online dating has changed everything about what it means to be single and looking. But for newbies to this scene, it can certainly be a daunting arena.
In general, the important thing to know is that you can find love on the Internet. You just need to abide by some simple principles. In other words, if you're going to try online dating, go all in. Pay for the subscription version, have a great picture of yourself taken for your profile, spend adequate time fleshing out your bio and be active on the site. Doing all of this will give you the best chance of finding lasting love.
All divorces are difficult in some way. That's basically unavoidable. But ending a relationship that is dysfunctional or unhealthy is a decision you make to ultimately improve your life.
In other words, you're headed in a better direction, and it's essential to put your focus forward. Often, just the act of getting out and meeting new people will divert your attention from troubling emotions and open you up to new and better things.
So when you're ready, give dating a try. Don't push yourself, but do be open to this experience. Finding someone new to love and be loved by will enhance your life and help you move on from the difficulties of divorce.