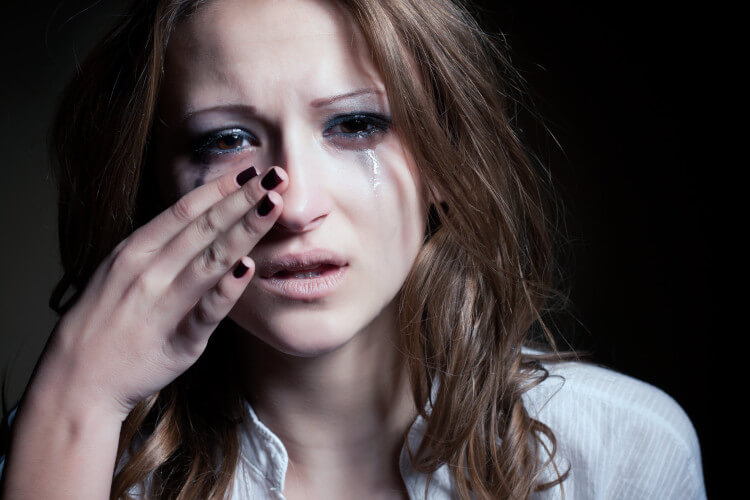 It's always hard when we think a relationship is going to be perfect and then it just falls apart. We've all been there, but what's even harder is not knowing why the guy disappeared instead of breaking up with you. You might feel like he led you on or something was wrong with you, but the truth is that most guys are scared about how to break up with someone they care about.
Here are some of the reasons I've found why guys disappear instead of being upfront and ending the relationship:
Guys Want to Avoid Conflict
Some guys want to avoid drama and keep the peace, so they think it's easier to just disappear. So instead of being honest about what he wants or is feeling like in a relationship, he'll try to avoid conflict by ghosting you.
Men can be just as scared about the aftermath of a break-up and how it'll affect their lives, especially with shared custody or if you're living together. They might not want to see your hurt and anger because they don't have the strength for that kind of confrontation, so instead they disappear without even thinking about what's happening behind the scenes.
The problem is that it's easier for him to not do anything than to actually have the tough conversation with you, and when he finally does reappear (if ever), you're in a relationship limbo because now there are so many "what ifs" between both of your mindsets.
They Can't Explain Why They Want to Breakup
If a guy can't find the words to explain why he wants out of your relationship, it's because he might not have the words to justify why there is no longer any attraction.
Some guys might not know how they feel about you or they're simply bored with the status quo and are looking to spice things up. Or maybe their mental health is at stake and they need some space so they simply vanish.
So many reasons can lead to a guy ghosting you instead of breaking up with you. And the worst part is that it's so hard for someone else to get inside his head and understand what he wants or needs in order to keep him from being scared about the status quo.
He Doesn't Want to Get Talked Out of It
When you're sure you want to break up with someone but they keep talking and wearing you down, it can be hard to end the relationship.
Maybe he's just done being in the relationship, but knows if he feels guilty about the breakup he might change his mind.
He might not want to get talked out of it because he doesn't want you thinking things that aren't true about why he wants to break up with you. It's possible he may be scared that if the two of you have a heart-to-heart chat, all his feelings will come back and he'll never be able to break up with you.
He Doesn't Want to Tell You the Truth of Why He is Leaving
The truth is that it's not always because of something you did. He might need time away from the relationship, but doesn't want to tell you why so he can avoid hurting your feelings.
If he has fallen in love with someone else, he doesn't want to tell you in order to protect your feelings. Or maybe it is  because he can't handle the guilt of cheating.
He might be scared that there will never be a good time to break up with you, so instead of waiting for the perfect moment when it won't have such an impact on your emotional state and life, he'll just disappear without telling you anything at all.
He Just Doesn't Care
And here's something that may be tough to hear. Sometimes guys just don't care about your feelings.
He might not be ready for a committed relationship and doesn't want to continue with the life you have together. Your boyfriend may feel like he's being suffocated by coming home every day instead of being with his friends or pursuing his hobbies and passions.
He might be trying to avoid confrontation. Some men prefer to avoid conflict and take what a lot of us women consider to be the coward's way out. He may have fallen out of love with you and isn't really concerned with the fact that you're still head over heels in love with him.
In Conclusion
The reasons why a guy will disappear without breaking up with you are extremely varied. It's important to know that there is no way for someone else to get inside his head and understand what he wants or needs. We can only react to his actions, and by him cutting off contact with you, you need to know that he's not coming back.
My advice is to move on and get over him.