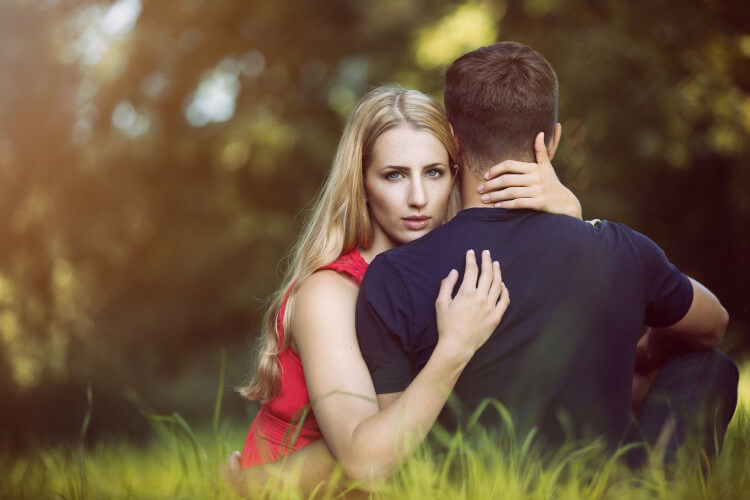 It's easy to get caught up in the stereotype of believing that all men want out of a relationship are regular hook-ups. If this was true, why would you ever be in a relationship?
His needs and wants are just as deep and meaningful as yours. If you want to get the best from your relationship, pleasing each other emotionally is just as important as pleasing each other physically.
Here are some examples of what your man wants and how to give it to him.
Make him feel useful
It may be the 21st century, but men still hold traditional masculine traits in high regard.
Although you may share the chores equally because he's a modern man, he doesn't want to feel that you are capable of doing everything around the home.
As soon as he realizes that you can fix a leaking tap, put up a shelf or a take your hand to anything around the home, he will feel redundant and useless.
This can be terribly damaging to his self-esteem and create a relationship which is emotionally negative.
Even if you like to take charge of situations and get things done – on some occasions, ask for his help. He will then feel that he is contributing towards the relationship in every way.
Make him feel wanted, not needed
Take heed of the advice above, but ensure that your attitude to your man is one of 'want' and not 'need.'
A relationship where either party feels that they literally need their partner in their life to function normally is not healthy.
The emotional demand on the other person in such a case is immense. You man needs to feel that your well-being is not totally dependent on his actions and words. He needs the freedom to express himself.
If your partner knows that you have chosen to commit to him because he is the right guy for you and not because you merely need to be in a relationship to feel complete, he will get much more satisfaction from your partnership.
Make him feel that he is trusted
There is nothing more destructive within in a relationship than a lack of trust. Constant questioning about who your partner talked to, or who that text message was from will only create resentment.
He wants to feel that he is trusted so he can live his life without fear of being interrogated. It's an incredibly secure feeling for him knowing that you trust him.
If you do have trust issues, talk it through with him and try to let them go for the benefit of your relationship.
Make him feel supported
Although he may not talk about his problems as much as you do, that doesn't mean that he needs less emotional support.
When he's experiencing difficulties in his life, be there for him. At first he will probably say, 'I'm ok,' but be attentive and make sure he always knows that you are happy to listen and talk things through when he's ready.
In his eyes, a girlfriend who isn't there to support him, isn't a girlfriend: she's more like the kind of woman he'd date casually.
Make him feel like he knows where he stands
In other words, don't play emotional games with him. Keeping him on his toes in the early days in one thing, but being unreliable later in the relationship is another.
He wants stability, to know that he is cared for and that you will be there for him.
Not calling him back for days because it makes him go crazy for you will only make him start wondering whether this relationship is worth continuing.
You need to reciprocate. He needs to know where he stands so respect your relationship and don't be manipulative.
—
Next time you think that you know what your man wants out of your relationship, think again. His needs are not as simple as you might think.
Respect his wishes and wants and play your part towards creating a loving and lasting relationship.