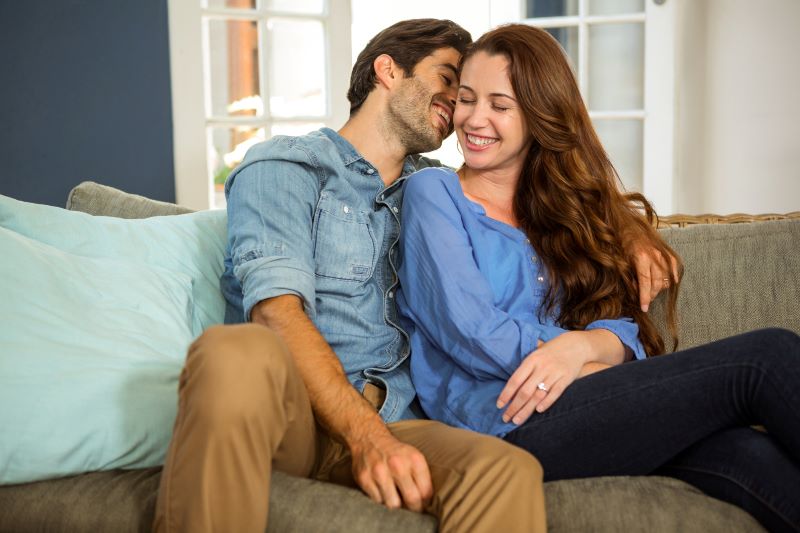 You have met someone new. This person is sweet, funny, and so good-looking. It has been nearly a year now, and everything is still going great. Sometimes you stay at his place, sometimes at yours, and now, at last, he has asked you to move in. Then fear grips you. What if this ruins everything? What if you find you can't live together? If only there were some way to guarantee it will last.
Knowledge and Tolerance
Of course, there is no guarantee. Every relationship, romantic or not, involves separate personalities, with their strengths and flaws, their fears and expectations.
The first step, therefore, is to know yourself and know your partner. Are you an introvert or an extrovert? Are you messy and disorganized or neat and precise? Some people are needy and emotional, others distant and cold. You must understand yourself, understand your partner, and then organize life in a way that suits you both.
For example, you may be an emotional extrovert, your boyfriend an unemotional introvert. When you move in together, it shocks you to find him withdrawing to another room to read. He does this again and again until you convince yourself he no longer loves you: you bore or irritate him, he regrets moving in with you, he can't even bear to be in the same room! And so, confused and hurt, you begin to withdraw; you sulk, you pick arguments and mutter sarcastic remarks. At first, he is bewildered, then irritated, and before long the relationship is falling apart.
But he was simply doing what introverts always do, which is seeking space and silence. Introverts need these in order to recharge. For them, socializing is tiring. That doesn't mean they never crave company, merely that it exhausts them.
Take a piece of paper and draw a vertical line down the middle. Now write your name in the top left corner and your partner's name in the top right. Under each name, list every personality trait you can think of. Consider whether you are introverts or extroverts, organized or messy, high or low energy, emotional or intellectual, and so on. Such knowledge will save an enormous amount of confusion and anger.
Of course, recognizing these difference is only half the battle. You must now learn to tolerate them. Don't take things so personally. If she seems cold, it may not be her fault; she simply isn't so emotional as you. If he makes you feel dull and boring, again, that's just because he's a high-energy extrovert. He can't help himself. He needs and craves people, excitement, etc., and you don't.
Personal Habits
Be wary of poor personal hygiene. If you have been living alone, you may have developed unpleasant habits. Others simply lack self-awareness. In themselves, these faults will not destroy your relationship, but they will undermine it, eating away at the foundations and making other flaws seem worse.
Poor personal habits can also spoil the romance. It's hard to find someone bewitching and sexy when they burp, pick their nose, and leave piles of dirty socks on the kitchen floor. Obviously, you need not be ashamed of your body. Yes, bodies excrete and smell, but that doesn't mean you shouldn't make an effort. And that is all it comes down to – making an effort.
So remove shaved hairs from around the sink or bath; pick up towels after you've had a shower; put the extractor fan on when you use the lavatory, and so on. And when your partner is in the room, don't pass wind, or burp, or cut your toenails. Also, if your partner asks you not to do these things, don't become touchy and aggressive.
Good Manners and Small Gestures
The young imagine that sex, romance and passion are the heart of any good relationship. Yes, sex and romance are important, even when a couple has been together for years, but do not underestimate the mundane, like simple manners.
If your partner asks whether you'd like a coffee, don't grunt and continue reading your paper. Look up, smile and say "no, thanks," or "yes, please." If your partner tells you a story, don't fiddle with the TV while he's doing so. These are basic rules of civilized life. You wouldn't be oafish and rude with a work colleague, so don't be that way with your partner.
Never underestimate the small acts. Your partner must feel that you care. And this caring is revealed in numerous ways, from the sandwich you make them for work to the bath you run them in the evening. It is also revealed in simple attention: in listening as they moan or rant about a colleague, a rude shop assistant or a crowded bus.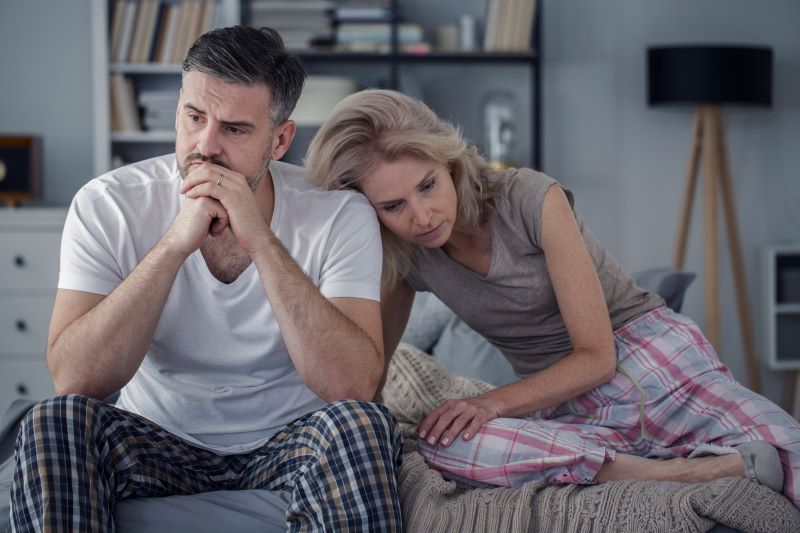 Don't Allow Friends and Family to Come Between You
When you move in with someone, their family and friends must now visit your place. Of course, if you like all his family and friends, there's no problem. Unfortunately, that's rarely the case.
Remember the two C's: communication and compromise. If you dislike her best friend, or cannot stand her brother, you need to address this. Be very careful though; people do not like to hear their family criticized, even when they agree with you. Just because your boyfriend runs his father down, or moans about his alcoholic sister, that doesn't mean you can.
However, you do have a right to your own space. Some families live in one another's pockets, constantly popping in and never seeming to leave. For those who are not used to this, it can be horrendous, especially if they dislike them.
Finally, be wary of jealousy and spite. Your partner's friend, or even your own, may resent your happiness and do all they can to undermine it. If you sense this, you need to choose between your friend and your relationship. Even siblings may try to come between you. Others do so unintentionally. For example, your boyfriend's buddy still lives like a teenager: he smokes cannabis, plays video games, and makes crude jokes. When your partner is with him, he seems to regress. And the effect lasts for days after.
---
Nothing guarantees success. Sometimes, no matter how hard you try, things just don't work. Indeed, even marriages of 50 years can suddenly implode. But following such advice, while it guarantees nothing, does increase your chances of success.