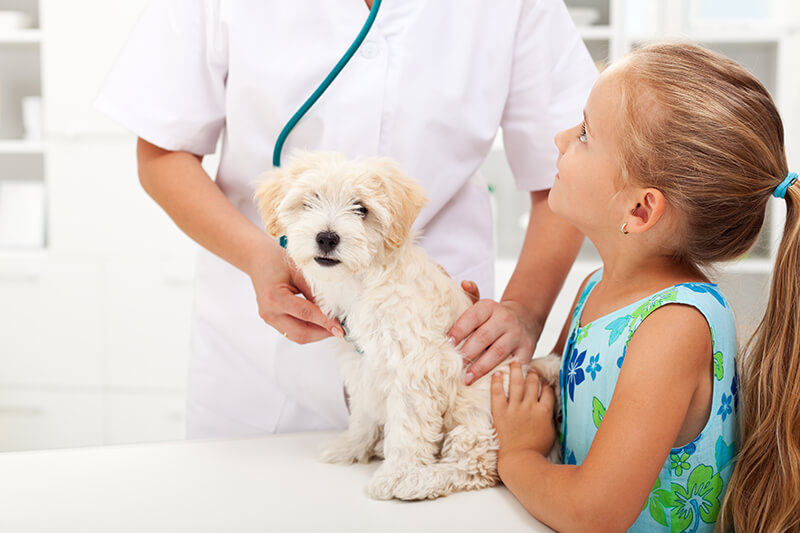 Many of us dreamed of having exciting careers as kids, and often veterinarian was one of them. While some people move on from those early dreams, there are a select few who continue to pursue becoming a veterinarian. The path is challenging;  however, it can be ultimately rewarding.
Here are a few of the steps necessary to becoming a successful veterinarian.
 Experience is Key!
Volunteering, as well as working. in a veterinary setting is a great way to gain the experience needed to get into veterinary school. It also serves as a helpful introduction when beginning your veterinary career.
High school students have many options as volunteers and should pick a location working with the species of their choice. Options include working as a kennel attendant at a veterinary clinic, working in a zoo, or volunteering at a humane society or other animal sanctuaries.
Students are also able to shadow veterinarians, either for a day or for extended periods of time. While this does not offer hands-on experience for safety reasons, it allows students the opportunity to observe veterinary settings, practices, and skills needed.  Contacting a local veterinary clinic is a great way to get shadowing experience.
After high school, many college students choose to focus on veterinary extracurricular classes to gain more experience. Many colleges that offer pre-veterinary programs, or have a veterinary school on site will offer a veterinary club. This gives students opportunities to work in clinics, with the veterinary school, or as technicians in local humane shelters.
Students can also gain experience through working at a veterinary clinic as an assistant or technician. Hands-on experience is often the best kind to get as it prepares students for what the career is like as well as if they can handle it.
 Education in High School and Beyond
A veterinary degree is a must for anyone wanting to be a veterinarian. However, there are several requirements before being able to obtain one. Be sure to work hard while in high school, and take any science extracurriculars or classes to help prepare for the heavy science-based load of veterinary education.
Any major is acceptable for getting into veterinary school as long as the individual class requirements are met; however, there are several college majors that can better prepare you for vet school.
Zoology and Animal Sciences are often the two most popular options, with Biology a close third. All of these majors are heavily science-based and also feature several animal husbandry classes- a great way of gaining animal-related experience.
Getting into veterinary school usually requires a high GPA in the sciences, as well as meeting several other requirements, dependent on the individual school. Schools often look for students with at least 500 hours of experience, those interested in the sciences, and those who may have a unique experience or opportunity that sets them apart from others.
Students who successfully meet those requirements are then invited to an interview with the school. Often interviewers will ask about school experience, outside experience, and knowledge of how the school and career work.
If successful, students are then invited into the veterinary program. The program itself is usually three years of classroom education, with hands-on labs such as anatomy and physiology, theriogenology and many other practices.
The fourth year is then considered a clinical year. This is where students work in several veterinary clinics and on campus to gain skills. After completing the program, students then take a veterinary board exam, one national and one for the state they want to practice in. Completion of all of the above certifies that student as a veterinarian!
 Jump in and Explore
Veterinary medicine can be a fulfilling and rewarding experience. Jumping in and getting experience, education, and knowledge early on is key to becoming a successful candidate in school and realizing dreams! While it isn't easy to become a veterinarian, it is certainly worth it!
 References