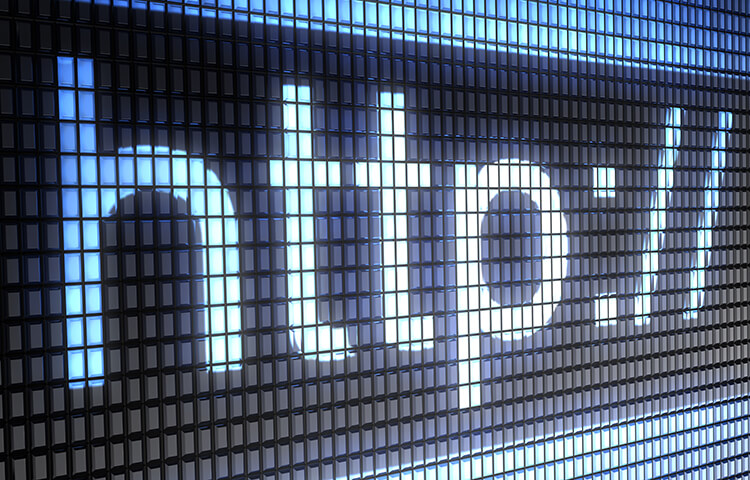 When setting up a website, it is vital to pick a good domain name. A good domain name plays a huge role in the success of your online business.
This guide will reveal everything you need to know about picking an efficient domain name.
Pick a Domain Name That Will Last
This section is going to show you why you should pick a domain name and stick with it. Keeping the same domain name is essential. If you don't keep the same domain name, you could be losing traffic, customers, and sales. For example, let's say you have an online business about dog training. Let's say you think of a better domain name for your website a year later and decide to switch. This is a critical mistake. All of the work you have done building your brand and driving traffic will be going to waste.
If your website has seen any level of success, changing domain names will surely ruin it. Your customers know your domain. It is what they enter when they are looking for your website. Do you have any backlinks? If any other sites have linked to yours, they are sending you some of their traffic. If you change your domain name, that traffic will go to a blank page. If a competitor buys your old domain, you could be providing them with free traffic.
Therefore, it is vital to pick one domain name and stick with it. This will allow you to develop your brand over time. You will also be able to develop search engine optimization that will bring you free traffic.
Keep It Simple
This section is going to show you how to keep your domain name simple. A simple domain name is a vital element in the success of your online business. If your domain name is not simple, you will lose traffic and sales. It could even cost you your business. A simple domain name, on the other hand, will help you keep your business and grow your brand. It will improve your profits and allow you to expand your business. To keep your domain name simple, make it easy to type and easy to remember.
People can get lazy. If your domain is harder to type than your competitor's, they are going to type your competitor's domain name. You could be losing a sale each time this happens. It must be avoided.
So, how can you make your domain name easy to type? Only use letters. Do not use numbers. It is harder to type numbers and letters together. Most people have only fundamental typing skills. You should also use simple words that are easy to spell. If your domain name is hard to spell, your would-be visitors might end up somewhere else. Your brand should also be easy to spell.
Keep It Simple Part 2- Bonus
I have decided to add this bonus section. A lot of people have already built a website and brand around a domain name they no longer like. My first suggestion is the same as it was before. Don't change it. But a lot of people still want to know if they have any options. Luckily, there is one way to get a new domain without losing your old customers. It is called domain forwarding. Domain forwarding allows you to send traffic to another website. Visitors who enter your old domain name will be carried wherever you want them to go.
Simply set up a new domain name. Then, go into the settings of your old domain name and set up domain forwarding. Specify that you want your old domain to be forwarded to your new domain name. The process will be slightly different depending on who you registered your domain name with. If you are having trouble, you can always contact their customer support department.
Keep it Simple To Speak
It is essential to keep your domain name easy to verbally speak. Word-of-mouth is a great way to get free exposure. If someone likes your website, they might tell their friends about it. You can make a lot of sales from these referrals. But if it is hard to say your domain name, you will get a lot less word-of-mouth traffic. This is not as hard as it sounds. Say your domain name out loud. Does it roll off your tongue? If not, consider changing it.
Another key to keeping your domain name easy to speak is to avoid the use of hyphens. Some people don't know what they are called, which will make it much harder for them to tell others how to get to your website verbally. Some people like to use complex words and phrases. This might make you sound fancy, but it won't get your sales. Simple is always better.
Use a .com Domain
Lately, different domain extensions have become popular. A lot of people think it's a good idea to use a .net domain if the .com domain they wanted is already taken. This is not a good idea, and it should be avoided. The .com extension has been around for the longest amount of time. It is what people will remember. If the .com name has already been picked and you go with a .net extension, people will remember your domain more than the extension.
They might type your website but mistakenly enter the .com extension. Not only will you be losing traffic and sales, but you will also be helping your competitors. So, be creative. If the domain name you want is taken, be thinking of a new angle. Is there any way you can twist it and make it different?
Keep It Relevant
This is going to sound simple, but it needs to be said. The domain name should be relevant to your website. You don't want to have a site about swimming pools when your domain name is about spaceships. This will confuse people. When people are confused, they are less likely to buy from you. It is essential to have as many factors working in your favor as you can. Not having a relevant domain name will make your website and brand harder to remember.
But if your website is relevant, it will be much easier for your customers to remember you. It will be easier for them to find your site again if they want to come back and buy something. It will also help with your branding. Having at least one or two keywords in your domain name will help keep it relevant. People will know what your website is about right away even if they have never been to it.
Make It Brand-able
This section is going to talk about making your domain name brand-able. Having a brand-able domain name is an excellent way to make your mark and have people remember you. But what does it mean to be branded? To be branded means people create a psychological association with your company and service they need. For example, if you sell lawn care products, people would instantly think of your business when they need to buy something for their lawn. The best branding comes when your company name becomes a verb. Xerox copy machines are a great example of this. Instead of copying the document, people Xerox the document.
So, how do you make your domain name brand-able? The first thing you need to do is keep your domain name and business name as similar as possible. Keep your domain name and brand name simple. If it is easy to remember, it will be easy to brand. Next, put your name or logo on your products. Now, every time someone uses your products, they will be reminded of where they got it.
It is also important to deliver high-quality products. Your products should stand out. Your website and business will brand itself if you consistently provide high-quality products that stand out in a good way.
Avoid Copyright Issues
One of the most important things when naming your domain is to avoid copyright issues. Copyright issues are a great way to land in legal trouble. Just because a company did not buy a domain name, it does not mean they don't own the company name. Making this mistake could cost you big time. You could find yourself paying huge fines. Such fines have caused some companies to go out of business. It could also affect your company's reputation.
Keep it simple, don't put any company names in your domain. Most major companies have automated software that will detect when their branded name is mentioned online. They will not be happy to find out you are using their name. Using a copyrighted name can bring you a lot of traffic short-term. But it is not worth it in the long run. You will be caught, and you will pay fines. In the end, it is not worth it.
Picking the right domain name might seem complicated, but it does not have to be. Keep these tips in mind. They will help you pick an excellent domain name that will grow your business and your brand.
—-
Share this Post on Pinterest!