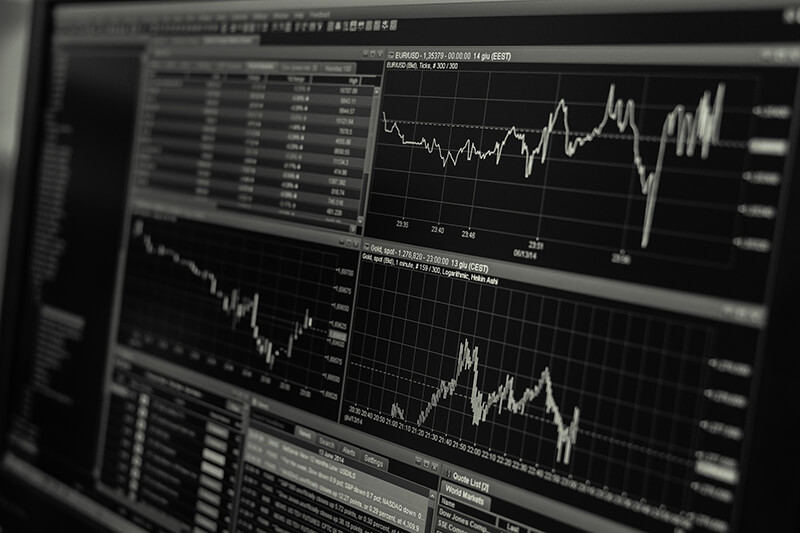 Stockbrokers are available to individuals or corporations who are interested in buying stock or bonds. They know about the different types of stocks and other investments that their clients can purchase.
Part of their job is to talk with clients and help them determine what investment products will help them reach their financial goals.
Stockbrokers will then buy their client's chosen stock and take care of the paperwork to complete the transactions.
About stockbrokers
Stockbrokers need to have a strong background in aspects of finance and investment. In addition, they must have exceptionally strong skills in sales.
A large part of their job involves drawing in clients interested in stocks and investments and then buying them. They sell these products on behalf of their clients in exchange for a fee.
Many brokerage houses and other places where stockbrokers are employed require that they meet sales quotas in order to stay employed.
An investment client pays a commission on each financial transaction executed by the stockbroker. A stockbroker is required to look at a client's income, portfolio, financial objectives, and risk tolerance and base his investment suggestions on these criteria. Nevertheless, brokers don't actually have a "duty" to act in the client's best interest.
A stockbroker, sometimes referred to as registered representative, should not be confused with an investment advisor. An advisor receives compensation for advice that he gives his clients regarding stocks, mutual funds, bonds and other investments. A stockbroker needs to be registered with the Securities and Exchange Commission. Another requirement is becoming a member of the Financial Industry Regulatory Authority (FINRA).
In addition, two exams must be passed: the Series 7 (General Securities Representative) and Series 63 (Uniform Securities Agent State Law Exam. A stockbroker must also be employed by a brokererage firm.
Usual duties of stockbrokers
Stockbrokers are responsible for getting in touch with prospective clients and providing them with information about services available.
They can give advice on the sale of stocks and bonds. Stockbrokers take care of the paperwork necessary in buying stocks and bonds on behalf of their clients. Dealing with people who have various degrees of knowledge and expertise in financial matters can be quite stressful.
This requires patience and the ability to communicate with the different temperaments of their clients. Hours may be long and they may need to work evenings and week-ends at times.
Putting together a client data base is crucial to the success of a stockbroker. They often need to do a lot of cold calling to get new customers.
Some take advantage of networking with social groups and internet sources to increase their base. Getting referrals from their satisfied clients is another popular way to get clients.
Stockbrokers provide services to clients on the telephone, computer, or in the office.
Skills needed
In order to provide top-notch services, stockbrokers need to be strong and persuasive so customers will have confidence in the broker's recommendations to buy stocks and bonds.
Being detail oriented is helpful because things can change quickly in the financial world. Since a large part of the job is making cold calls, brokers have to become proficient at talking to people who have not been referred to the broker.
Good math skills are important for a broker since he has to show a client how the investment products may affect him.
Discount stockbroker's duties
If an aspiring stockbroker doesn't possess a strong skill for sales, an alternative may be to work at a discount brokerage house. Here they can be involved in serving walk-in clients with investment assistance, but they are usually paid a flat salary.
They can be trained in a wide variety of financial areas. In addition, they are usually involved in some administrative duties in the office, such as cashiering, new accounts, processing stock certificates, but they don't have the pressure of cold calling and meeting sales quotas.