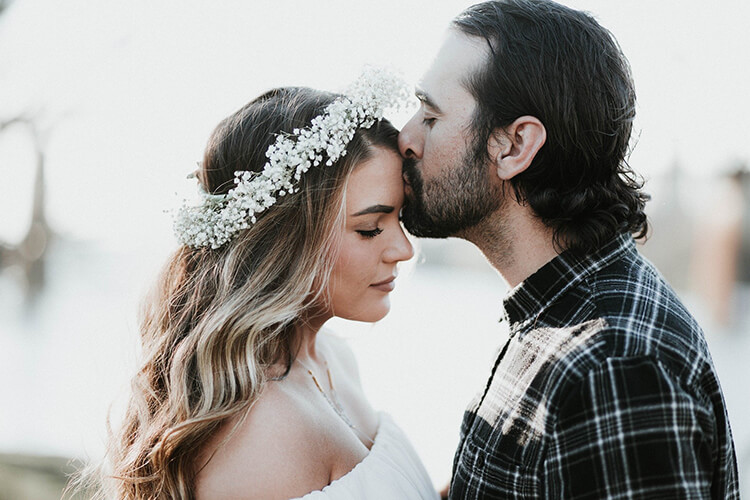 Aries and Sagittarius can make an adorable combination. Individuals born between March 20th and April 19th are designated Aries while those born November 21st and December 21st are tagged as Sagittarius.  They can be passionate, zealous, and enthusiastic. Sagittarius women are easily attracted to Aries men because of the jokes they crack in their daily lives. The Aries, who is the man, is given the dominant role in the relationship. This is because the woman feels like she is still a little girl and needs the leader to maintain her. These two can easily falls in love at first sight.
A Sagittarius woman is not picky about people; rather, she only sees the desired side of people. She is purposeful, has faith in accomplishing her goal, and is noble and tender. She is a woman who is adventurous and loves nature. She tends to be selfish occasionally but always caring. She adores her beloved. Her love for entertainment and fun activities is outstanding. With all these attributes though, she is aware of her shortcomings.
An Aries man is athletic and a simple individual. He loves cracking jokes and making life fun. He loves new adventures and enjoys trying out new things. Being a leader is what he admires most and can never give up before achieving his goals. He is always genuine and rarely cheats.
Benefits of a Sagittarius and an Aries Relationship
The relationship between these two individuals is passionate and lovely. They tend to be compatible as they share common ground. Their union is compatible and they make a power couple. The relationship of these two people has different benefits. They both have a thrilling nature that works in their relationship as they are adventurous with new things. It helps them in spending most time together.
These two people can easily understand each other because they both have high energy levels to solve misunderstandings. They can solve issues in a friendly way and not remain vexed or cross. Since the Aries man places a high value on the woman's freedom, he will not restrict her at any given time. This will make the Sagittarius woman admire him and lead to a successful relationship.
A Sagittarius woman is not one that tends to be clingy to a man in the relationship; hence the man's space is granted. The woman will not feel that it is difficult to have her own time. Their relationship will be compatible and fulfilling. Aries and Sagittarius are both aware of the vital role played by trust in a relationship. It means they try as much as possible to prevent disagreements when it comes to mistrust. They tend not to talk about trust issues.
During their relationship, the two do not give money priority in their life. They are ready to share with needy people without any difficulties. This gives room for socializing with other people. They love helping people; hence people reciprocate their help anytime.
Additionally, the two always become friends before anything else; hence they can understand and learn. It helps prevent disagreements or distrust between them – with this understanding their relationship flourishes and gives room for development at all cost. They can manage and control the angry reactions of each other.
The two individuals' family union is beneficial as they will always achieve more than they could achieve one on one without the union. Being that the man is the ruler of this relationship, he will never achieve their dreams. Apart from that, the woman helps him in achieving dreams that are limited by himself.
Difficulties in an Aries and a Sagittarius relationship
Despite them being compatible, their relationship can go through different challenges. The first challenge is that the Aries man can easily give up on some issues, while the Sagittarius woman never gets bored. This can lead to disagreements when they visit places, and one feels bored. It makes them not enjoy it.
The woman may have commitment issues because they prefer investing themselves in a short-term relationship. This means that they are likely to end a relationship if it becomes long-term. It may lead to people being hurt and discouraged with relationships.
Aries men like being at the center of attention when they are unsatisfied. It can be tiresome for the woman as she puts a lot of effort in comforting him each time, forgetting herself. This can lead to disagreements among the two.
The pairing of a Sagittarius woman and Aries man is independent and with a difficult character that is difficult to manage.
If the woman does not know how to run and take care of her house, the man can not rest in their home.
There are many arguments as the men are jealous of their status and cannot do any work in the house. The woman is does not enjoy being a housewife but rather prefers being independent.
The Zodiac signs show that there could be a problem of compatibility among these two dues to their different views. However, it is the woman's role to manage this by either succumbing to her pride or not. The woman should be ready to understand that the man is in charge of most parts of the relationship.
There is a difference in the understanding of values among the two. Aries regards things to be clearer while Sagittarius will easily go around the same point for a long period. This can cause disagreements as one likes being clear, and the other party takes a lot of time to give feedback or comment on something.
This couple is one of the best matches and is sometimes referred to as a "match made in heaven." They might face challenges, but they have to remain firm, be strong and defend their feelings for each other.
If they correct their differences and respect each other's opinions at all times, they will be one of the best relationships in the zodiac.
Their differences can make their relationship bliss if they embrace them.