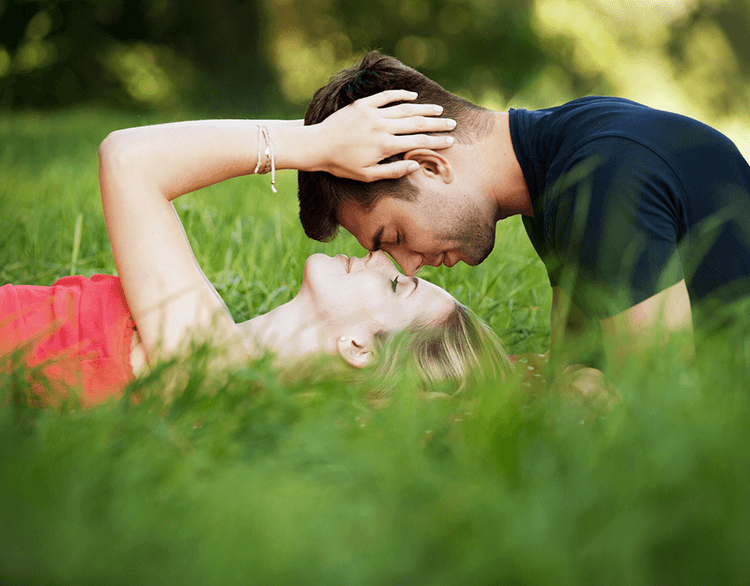 The Sagittarius star sign is represented by a male Centaur holding a bow and arrow, ready to take aim. This proud icon perfectly captures the Sagittarius personality: people with this astrological sign are known to be driven, extroverted, and love the pursuit of knowledge.
These characteristics are especially true in relationships!
You might have noticed that your Sagittarius man is both ambitious and fickle. These qualities might make him leave your side if he thinks it is the right thing to do.
If he takes off, harness the power of the stars and get him back in your life. Let's learn how to get a Sagittarius man back.
Understand Your Sagittarius Man's Secret Flaw
He may not be great at long-term relationships, so you should know that before getting in too deep! The reason for this is that the Sagittarius is fun-loving and always up for the next big adventure. This means that they can get bored fairly easily.
Use this to your advantage and don't settle for less. Keep the conversation moving, and you'll be surprised to discover how much he opens up to you.
The Sagittarius is interested in philosophy and religion, so don't be surprised if you start talking about metaphysical ideas as you explore the meaning of life together.
Remember What It's Like to Fall in Love
A Sagittarius man will display a couple of key traits in the early stages of love. They'll be nervous and eager to please, with humor that doesn't land quite right at first.
He might have some difficulty with expressing his emotions, too. It might take work, but once you get him comfortable, he'll stick around for a long time!
Bring Back the Spark
If your Sagittarius man hasn't left physically, but you still feel like the love has gone out of your relationship, it's easy to plan a date or trip that will restore your romance.
After all, the Sagittarius just loves the unexpected!

Plus, this star sign won't respond as well to gifts, since what they're after are amazing
experiences
.
When you go on dates with him, think of it as a fresh start. Be as flirty as he is: the Sagittarius isn't shy about expressing his physical interests!
Give Him Some Space
It can be tempting to throw yourself at your Sagittarius man because his social, outgoing personality brings a lot of energy into your life. Instead, acknowledge his need for independence.
He's eager to explore everything that life has to offer, so let him discover you instead of chasing after him. When you do this, he'll respect you for being so in touch with what he wants, which will naturally restore your relationship.
Don't Be Jealous
It is normal for a Sagittarius to spend time with a lot of different people. Because they're extroverts, a Sagittarius is most comfortable when they're surrounded by friends and family, with the opportunity to meet new people as well.
That doesn't mean you have to be clingy and always ask him who he's seeing. At the first sign of jealousy, your Sagittarius man will turn around and run away!
Instead, take the subtle approach and show him exactly what he's missing. This is a lesson that a Sagittarius always needs to learn when it comes to love and romance: the good things in life take time to grow.
If you want this Sagittarius to come back, don't play the jealousy game by immediately jumping to someone else.
This sign has high standards, so little tricks like that will only make him angry. When you demonstrate respect (for yourself and him), he'll be yours for life.
Work on the Relationship Together
It may be good to see if you can start over as friends before attempting to be in a romantic relationship again. Take time to get to know each other and share common interests to establish a firm foundation when you're together.
Despite his ever-changing nature, a Sagittarius needs to feel like there's purpose and stability when he's with someone he loves.
The Sagittarius is also honest – sometimes a little too honest. Be as straightforward as he is! Have an open conversation about what's going wrong between you two so that you can fix it as quickly as possible.
That said, this sign is also relentlessly optimistic. While you should acknowledge the difficulties you've had, keep things focused on solving those problems without getting mired in the struggle.
Know His Star Sign Compatibility
The Sagittarius gets along best with Gemini and Aries.
They match with Gemini because of the two signs' need for intellectual stimulation, while Aries is a good fit since this sign loves honesty and open emotional expression.
If you're not one of these signs, don't despair. You don't have to change completely, but use this opportunity to cultivate those qualities within yourself and see how quickly your Sagittarius man comes running back!
Satisfy Him Sexually
The Sagittarius has very specific attitudes about sex. He's fun-loving and always open to new positions and techniques.
That may take some getting used to at first, but this also makes for an intensely intimate experience: the Sagittarius has done it all and knows exactly how to turn you on.
Demonstrate to him that you're also up for experimenting in the bedroom and he'll want to stay and deepen your emotional connection.
Nurture Your Independence
You love having your Sagittarius man in your life, so it can be devastating if he leaves. However, this is the very moment where you can learn to stand on your own two feet.
The interests of a Sagittarius are always changing, so be sure that you understand this without getting upset about it.
Develop on your own, and he'll come crawling back to you ASAP so he can discover everything you've learned! He wants a partner that's as self-sufficient as he is.
Be Persistent – But Not Annoying
Nothing bothers this sign more than feeling like they're being caged. But if you're patient and always show that he's important to you, it's only a matter of time before he's in your life again.
—-
So you've got your heart set on being with a Sagittarian. He's confident to a fault and as feisty as they come.
A relationship with him will never be dull, that's for sure. He'll always be cheerful and enthusiastic about every opportunity.
Even though it may seem like your Sagittarius is tricky to hold onto, he's a keeper for the same reasons that he drives you crazy: his interest in the unexpected and restless lust for life.