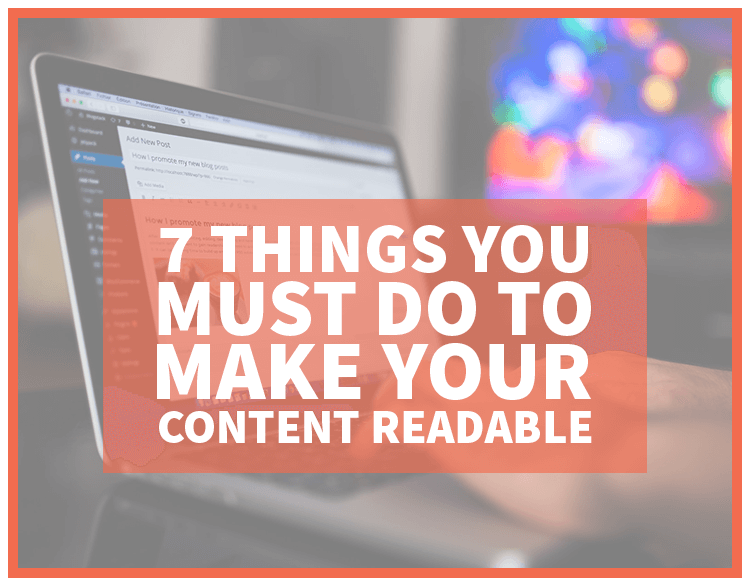 Anyone can write content for the web. Smart blog owners, though, are those who write content for their readers.
This doesn't just mean making sure the subject matter is relevant – it also means making sure that it can be easily read on a computer screen.
Below are seven tips for making sure your content is readable on the web.
1. Space it Out
One of the most important aspects of content writing is spacing. You always want to keep a little bit of white space between each line, as well as a double space between each important part of the content.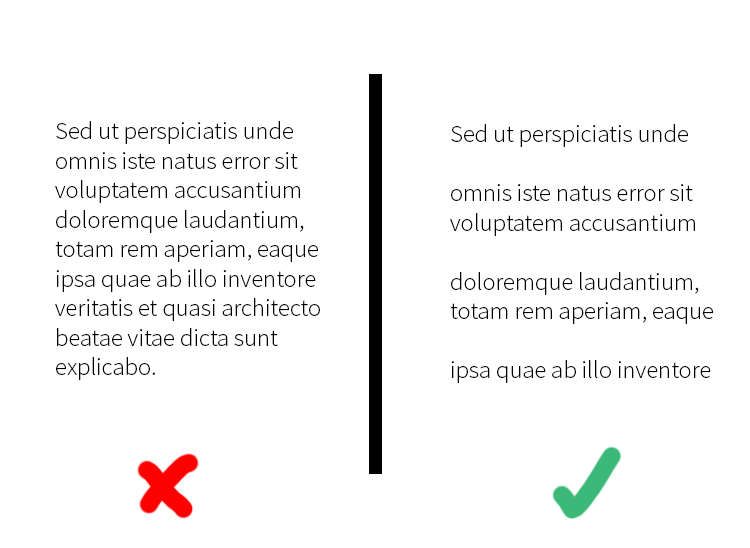 Think back to the papers you wrote in school – double spacing made them easier to read for everyone involved.
Keep spacing out your content to make it easier to read.
2. Use Headers
Headers are vital to modern content. They break up your content.
They provide quick summaries of what readers will read. They even help catch the eye of people who scan your article.
Headers are too easy to use to avoid, so make liberal use of them. As a bonus, they remain a great place for adding keywords.
3. Write in Chunks
Chunking your content just makes sense. Don't throw everything together – put in discrete pieces that can be read on the go.
Couple this with using headers in order to make easily digestible content for your readers.
As a rule, you'll want to keep every new idea in its own paragraph.
Don't be afraid to split things up when it makes sense. These chunks make it easier for ideas to stand out.
4. Keep it Short
Brevity is the soul of wit. It's also the key to writing good web content.
Keep everything short when you can.
When you proof-read, look at the lengths of each of these items:
Article – no longer than it needs to be.
Paragraph – one hundred words or less.
Sentence – short, sweet, and to the point.
Don't underserve your audience, but do keep their attention spans in mind.
5. Use Lists
Lists are great for online articles. They provide an easy way to break up information and to make it digestible.
If you want to keep your readers happy, make use of lists when possible.
Don't use lists where they don't make sense. They might be trendy, but they aren't a cure-all.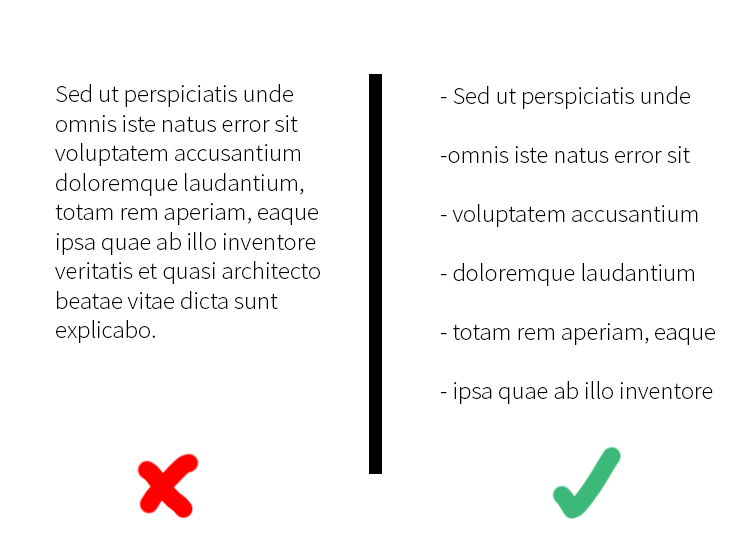 Always place readability above any other kind of gimmick.
Save the lists for when they really matter – your readers will thank you.
6. Don't Forget About Formatting
Formatting matters more than you think. Little things like using bold text to emphasize ideas or line breaks to keep your spacing on point matter.
Take a look at the tools that your text editor offers you and make sure you use them correctly.
Take a few minutes to learn some basic HTML markup if you can. This will allow you to use formatting tools even when they're not native to a web platform.
At a bare minimum, you should know how to insert a link, how to use headers, and how to emphasize your language without having to hit a button.
7. Read Before Publishing
Always read what you write before it's published. Don't read it in an editor, though – read it on a live version of the site.
This will give you a better idea of how your work looks in a browser. It will also give you a good idea of whether your text markup actually translated into something that's readable.
It's also necessary to read the material on a phone. Some pages look great on a desktop but suffer when they're viewed on a phone.
If you can't quickly scroll through the article to get the data that you need, it's time to go in for an emergency rewrite.
—-
The key to making good web content is readability. Take some time to read what you've written and make notes on what works and what doesn't.
The easier an article is to read, the more that readers will pay attention.
Make your words work for you by making them digestible, easy on the eyes, and ultimately useful for your readers.