When you're short on cash, every dollar counts. Life happens, and sometimes, you unexpectedly wind up with expenses that can leave you short on cash. Maybe you just saw something you have to have, and need to drum up some quick cash to make it happen.
Fear not, we've got you covered with 70+ ways to make quick money today.
Use Your Car to Boost Your Earnings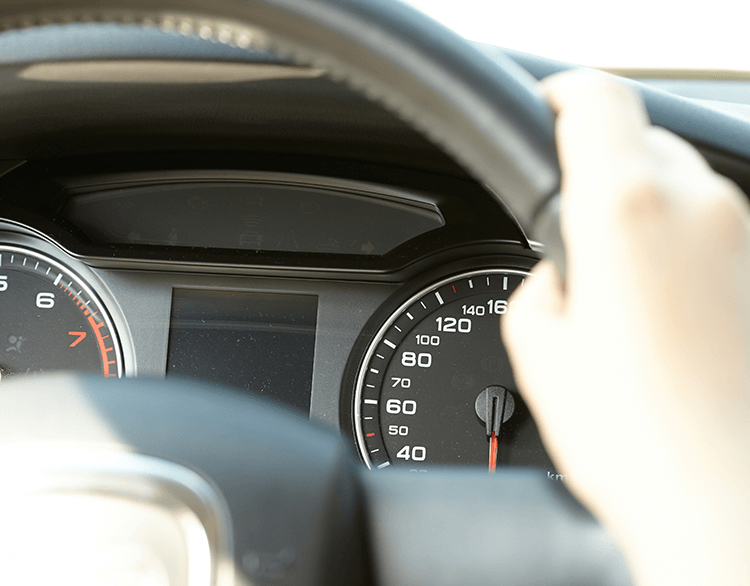 1. Drive with Lyft or Uber
Ridesharing is taking over the roads. Get cash by signing up for Uber, Lyft, or both. You can drive for the other company during your downtime. Getting started is easy.
2. Unofficial Rideshare For Family And Friends
Do you know lots of people without a car who regularly need a ride? Give rides to people in your neighborhood for a few dollars per ride.
3. Rent Out Your Car
If you have a car that you're not using regularly, you can rent it out using sites like Turo. Just make sure you review the terms and conditions of the site. Turo only rents to pre-screened applicants.
Deliver Food and Groceries for Quick Cash
4. Deliver Food
With companies like Grubhub, UberEats, Caviar, Postmates or Doordash, you can quickly deliver food and alcoholic beverages and earn tips on top of your pay. Make anywhere from $10 – $25 per hour, depending on your shift and tips.
5. Deliver Groceries
With grocery shopping services like Instacart and Shipt, you can do grocery shopping for busy clients and deliver their groceries within the specified time frame. You get to keep the tips and help someone out with their shopping.
6. Drive with Amazon Flex
Deliver expedited Amazon packages and Amazon Fresh deliveries and earn anywhere from $18 – $25 per hour. With Amazon Flex, $18 is the base rate, and the rest is tips. You get to keep all the tips!
Help Others With Their Chores
7. Run Errands
No one likes to do errands. For a fee, you could help busy people free up their time! Be the one to pick up dry cleaning, wait in line, or pick up a few items from the store. You could charge per task or by the hour.
8. Clean Houses
Busy families barely have time to relax, let alone clean their house. Many families would love to hire someone to clean their home. You can create flyers or just ask around. Decide the scope of the task and who will provide cleaning supplies.
10. House-sitting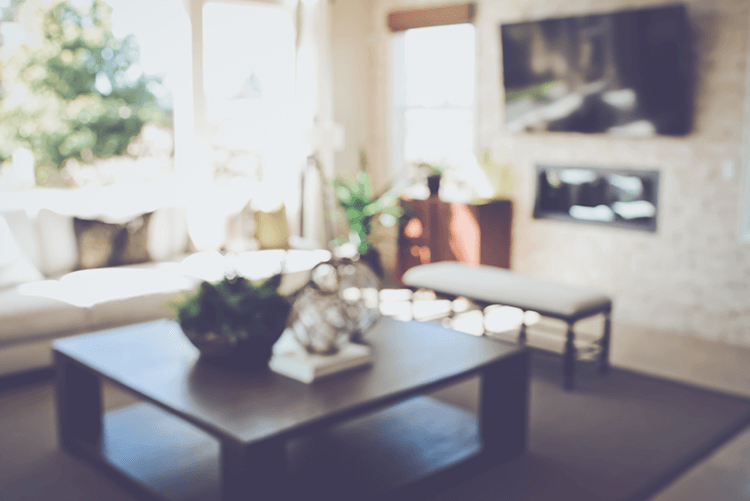 You can offer to watch over your neighbor's house when they go on vacation by making sure mail doesn't pile up and their plants and lawn are kept fresh and watered. Mind a Home is an online job portal that will alert you of house-sitting opportunities in your area.
11. Be A Caretaker
If you're responsible and good with children, you can babysit for friends, family, and other people in your area. Websites like Care connect you to gigs ranging from childcare to senior care.
Get Physical With Some Manual Labor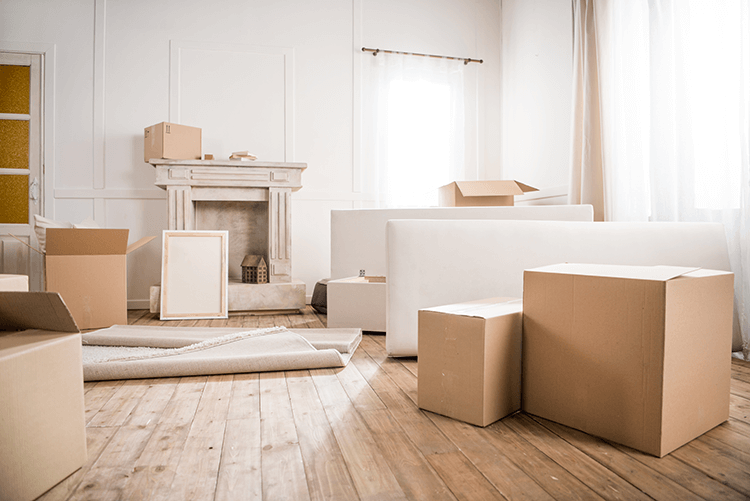 12. Help Others With Moving
If you own a large vehicle or have access to a truck or van, offer to help friends and neighbors move for a fee.
13. Wash Cars
Start by washing cars for the neighbors on your block and end the day with cash in your pocket. You can also do this for family and friends, as well as organizations. To take this one step further, go to local businesses and offer to wash their cars for a fee during their lunch break- just make sure you have permission to use the lot.
14. Painting
If you are comfortable painting a room or completing small painting jobs, grab a brush and get started. Some people don't enjoy painting.
15. Mow Lawns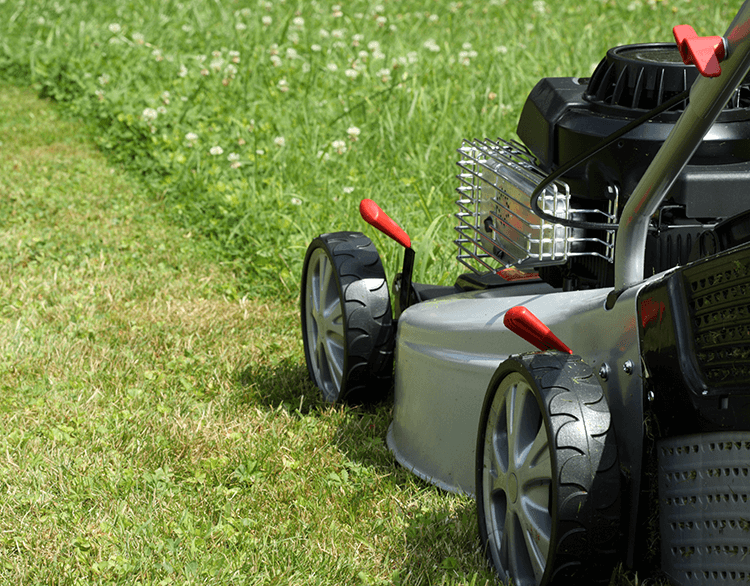 Either use your customer's lawnmower or bring your own. Get started by asking your family and neighbors, and then use apps like Taskrabbit or Thumbtack to help others in your area.
16. Help Out With Seasonal Chores
If you live where it snows regularly, offer to shovel your neighbor's driveway for a fee. For those in warmer climates, swimming pool maintenance can be costly. If someone is willing to pay you and has the right supplies, this could be a high-paying gig. Raking leaves or pine straw could also be big.
17. Be A Golf Caddy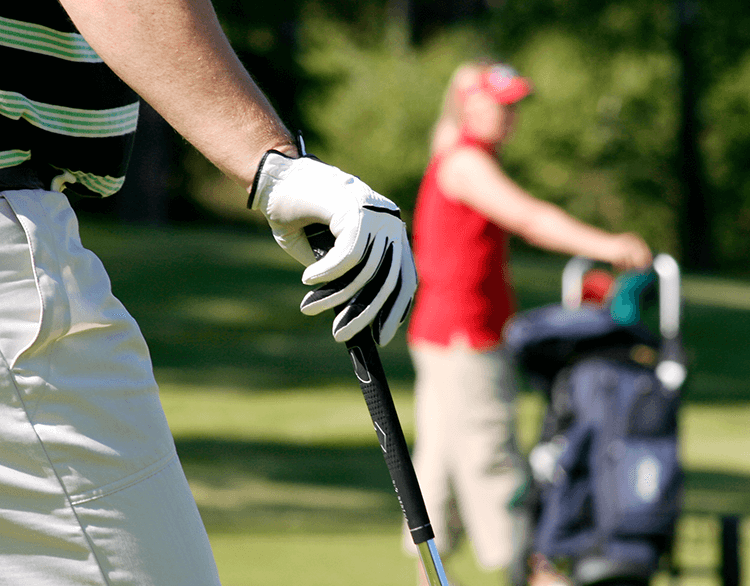 If you've ever played golf, you know how much time is wasted retrieving golf balls that go off course and setting up to play golf. If you are physically fit and quick on your feet, you could make money as a golf caddy. You could also earn decent tips while staying fit!
18. Let People Buy Blocks Of Time Or Tasks With Prepaid Vouchers
If people are constantly asking you to do certain tasks, cash in on this by creating coupons or vouchers good for one hour or a block of time of labor for family and friends. Sell as many as you can for your set price. If you're selling blocks of time, keep track of time used, and provide a reasonable expiration date. Also, list a turnaround time for the completion of the work. You don't want someone presenting you with a coupon expecting the work finished in one hour!
19. Takl
Use an app like Takl to complete chores, tasks, and odd jobs in record time. App users can create their task or select from the available categories. Each task provides the cost and the scope of work so that both parties are on the same page.
20. TaskRabbit
Taskrabbit helps people find "taskers" to perform a variety of tasks, form picking up takeout orders, delivering packages or papers, or light repair work. Sign up to be a tasker to make some quick cash.
21. Thumbtack:
If you are handy or you can perform basic repairs and tasks around the house, sign up with Thumbtack, and you'll be matched with people in your area who need your services.
Freelance Your Skills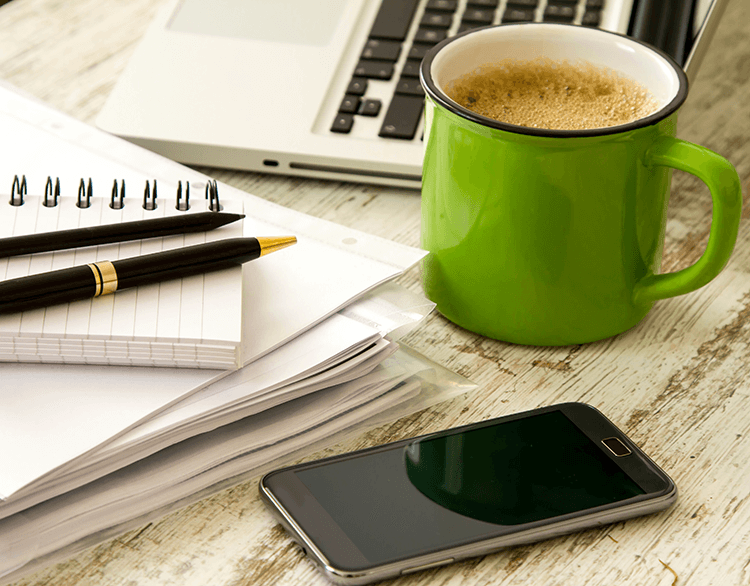 Freelancing is one of the best ways to make money fast. You can work from home and provide your services to businesses that are looking for dependable talent without the overhead of full-time employees.
22. Fiverr
Fiverr connects freelancers worldwide to clients looking for anything from a quick logo to social media management or even a poem! Services start at $5, but once you get to Level 2, you can earn more for upgrades from additional services and expedited delivery.
23. Infobarrel And Hubpages
If you enjoy creating how-to guides in the form of blog posts, you could sell your pieces to Infobarrel and Hubpages. If accepted, you can earn cash for your know-how. To increase the chances of getting a high score and being selected, add images and video to your guide.
24. Constant Content
You can apply for projects at Constant Content and get matched with companies. Work with brands, earn cash, and grow your portfolio!
25. Upwork
You can offer anything from web design, writing, translation and social media related tasks on Upwork. Fill out your profile, update your experience and portfolio, and get started.
If writing sounds interesting, you won't want to miss my
beginner's guide to freelance writing.
I cover everything in here like where to find jobs, how to improve your skills and even tips from some current freelancers.
26. Be A Virtual Assistant (VA)
You can either sign up to be a VA for companies that hire VAs or work independently with entrepreneurs and small businesses who are in search of an assistant.
Charge Them Rent
27. Rent Out Your Room
You can rent your room or couch for a few days to make some quick cash. Sites like Homestay and VRBO allow visitors and vacationers a place to stay cheaper than most hotels. Before you get started, check your local regulations for any legal restrictions.
28. Rent Out Your Home While You Are Out On Vacation
If you're going on vacation or an extended trip, you can rent your house to vacationers for extra cash. Websites like Home Away will help you find guests looking for a place to stay in your locality.
Cash in on Gifts and Items You Already Have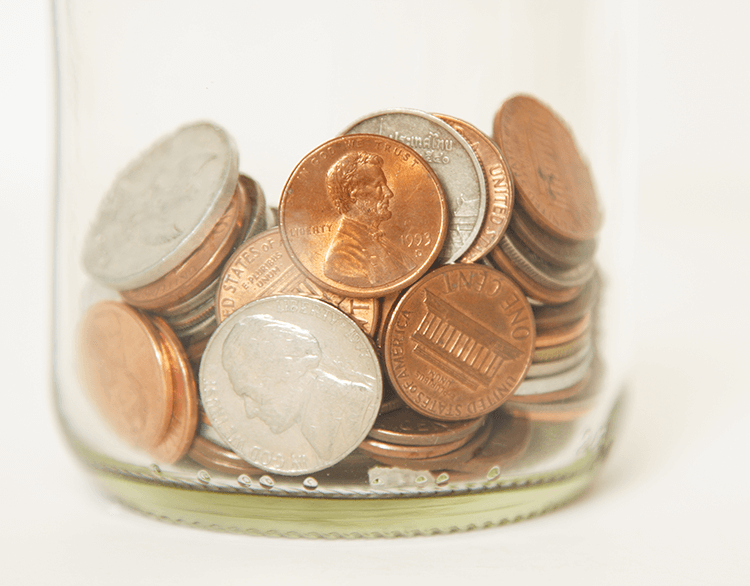 29. Cash In Your Spare Change
Do you have a jar of coins that are sitting on top of your drawer? Put those coins in a bucket and head over to your local Coinstar location and receive an instant gift card or rebate.
30. Sell Your Partially Used And Unused Gift Cards
Sell gift cards to friends and family for quick cash. If the gift card is for a particular store, you ask people you know that regularly go to that store if they would be willing to give cash for the gift card at a discount. For example, you could offer your friend a $50 gift card in exchange for $40 cash. Some malls also have gift card kiosks where you can trade in gift cards for cash. Finally, sell unused gift cards online using sites like Gift Cards, Raise, and Gift Card Spread, but it will take longer to get your money.
31. Return Unused Or Unopened Items
If you've bought items only to leave them unopened or unused, you can return those items as long as you adhere to the store's return policies. Nordstrom has a flexible yet discretional return policy, and Walmart offers a 90-day refund policy for most items.
Cash in on Rebates
32. Ibotta
Earn bonus rebates and cash for things you were already going to buy with the Ibotta app.
33. Ebates
Earn cash back when you shop online. Also get $5 for each friend who signs up for Ebates.
34. ReceiptHog
Receipthog will pay you to collect some data for market research. Just send in a picture of your receipt and get paid through PayPal.
Get Paid for Your Opinions
35. Online Surveys
Take surveys for sites like Pointclub and Springboard America to get some immediate cash. Be careful of scam websites and websites that ask you to pay money to join.
36. SwagBucks
With Swagbucks, get paid to perform small online tasks such as playing games, answering questions, or filling out surveys.
37. User Testing
When you're online, do you ever visit websites and wish they made them more user-friendly? Now, you can help make that wish a reality with User Testing. Get paid to give feedback on websites and website features by recording your thoughts about how easy or difficult it was to find information or navigate the site.
Get Paid to Shop and Perform Tasks
38. Be A Personal Assistant:
If you're able to stay on top of your tasks, you could help CEOs and Executives stay organized. Run errands for clients, or keep track of projects for online entrepreneurs.
39. Be A Mystery Shopper
While some mystery shopping gigs require you to make a purchase, many simply require you to visit a site and then report back about your experience. Carefully research your options and look for legitimate opportunities. A good place to start is the Mystery Shopping Providers Association.
40. Gigwalk
Gigwalk lets you earn cash by testing apps, taking photos, or performing mystery shopping tasks – all you need is a smartphone!
41. Amazon Mechanical Turk or M Turk
With Amazon's Mechanical Turk you can complete small tasks from your computer such as writing product descriptions or selecting the best design or photograph for a website. Many tasks to choose from here.
42. Field Agent
Field Agent will pay you to verify prices and products at local businesses in your area.
43. Get Organized
If you have a free afternoon, help others get organized and create systems in their home. You can help clean out their garage or organize a craft room. Most people need help cleaning out their closet and organizing their wardrobe. Just ask around and post your offer on social media, and make some quick cash this weekend!
Sell Unwanted Items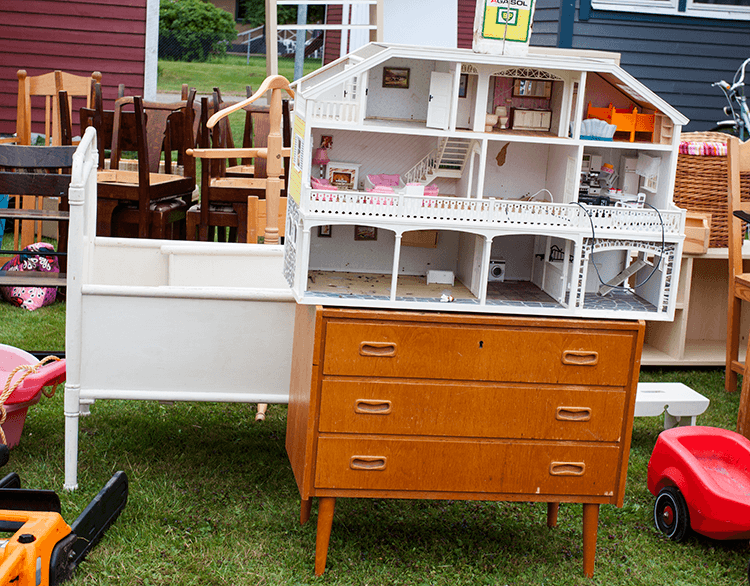 Look around the house – you probably have clothing, electronics, and DVDs to sell for cash. Gather items you can quickly sell at used clothing stores, used furniture stores, or pawnshops. You can also use apps like letgo to sell your unwanted items for cash.
44. Flip Items For A Fee
Gather unwanted items from family and friends, sell them on online, or take them to a clothing buyback store for cash. You can also sell them on eBay, Amazon, and other online platforms. You can either take the donations from family and flip them, or charge a fee for flipping items and give them the proceeds.
45. Craigslist
You can get sell just about anything on Craigslist. Just be careful about meeting people in person. To be safe, have someone else present, and decide on the method and terms of payment before the meeting.
46. Bonanza
Bonanza is a marketplace where you can sell new and used items. Just set your prices and list your items. As soon as your item sells, you will get paid. Like eBay and Amazon, the site takes a cut for items you sell on their website.
47. Consignment Shops
Place your gently used items such as clothing, shoes, and accessories in consignment shops. Once the item sells, you get a portion of the sale. You can go to local consignment shops or use online consignment shops such as Swap.
48. Garage Sale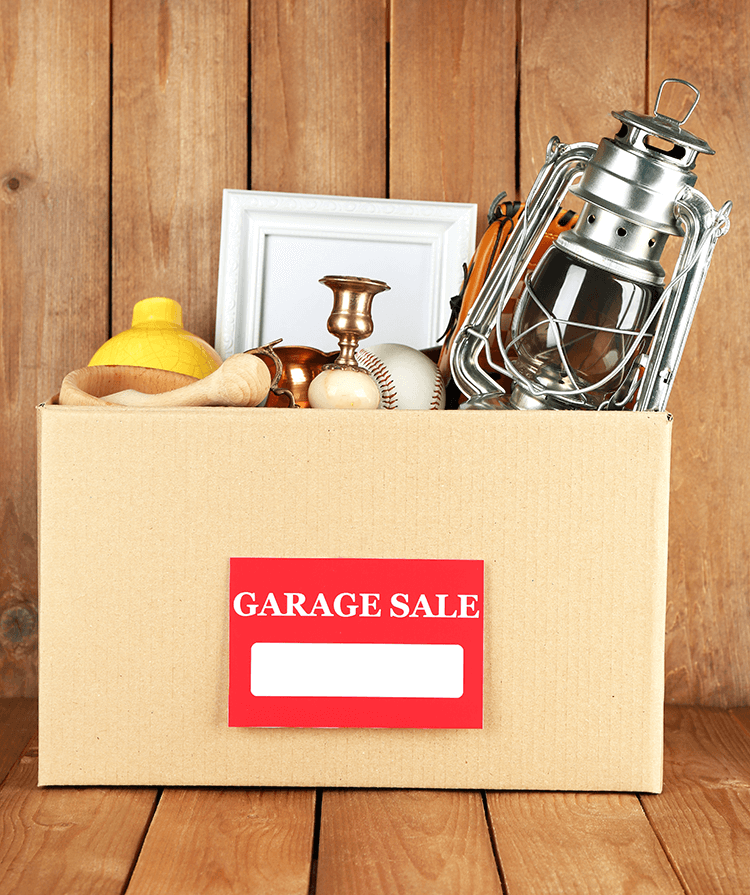 Set aside some time this weekend and hold a garage sale to get some quick cash. Although garage sales have existed for a long time, some cities now require a permit to hold garage sales.
49. List Items on Facebook Marketplace
Along with any unwanted items, you can list any services you offer for a fee. Simply snap a picture, upload it to Facebook Marketplace your Facebook account, and list the terms for price and payment.
50. Sell Furniture
Sell furniture to secondhand stores or consignment stores for cash. If you sell on consignment, that may take time. The best way to get rid of unwanted furniture is to list it on eBay, Craigslist, or Facebook Marketplace.
51. Sell DVDs and CDs
If you're in a hurry, take your used CDs and DVDs to music stores that buyback used CDs and DVDs. You can also take them to a pawnshop, but you probably won't get much for them at your local pawnshop. List them on EBay, or Amazon to get the most for your money. You can also use an app like Decluttr and send in your items using free shipping.
52. Sell Used Books And Textbooks
Stores like Half Price Books buy used books and textbooks for cash. Websites like Second Spin will give you cash for your video games, CDs, and DVDs. If you're a college student, you can also resell books to other students.
53. Sell Unwanted Electronics
If you can wait a few days for a bigger payoff, use sites like Gazelle or It's Worth More to get an estimate and then sell your item. Just pack it up, use their shipping label, and your check will be on its way.
54. Sell Jewelry And Coins
Either take a trip to the pawn shop or go on sites like to sell silver, gold, or other precious metals or gemstones.
55. Immediate Cash For Clothes
Make use of consignment shops or trade your clothing in for cash at Buffalo Exchange and Crossroads. Just gather your unwanted clothes, go in, and walk out with cash!
56. Sell Your Designer Threads on Poshmark
If you love high-end clothing, you can take a photo of your used clothing and sell it on Poshmark.
Earn Some Cash and Help Preserve the Environment
57. Recycle Bottles and Cans
If you live in a state with Bottle Bills (California, Connecticut, Hawaii, Iowa, Michigan, New Jersey, New York, or Rhode Island), you can take your empty bottles and cans to a recycling site for a cash (usually 5 cents per bottle or can, depending on your state). To be efficient, gather up your empties, and then stop at the homes of family and friends for their empty bottles and cans on your way to the store.
58. Recycle Scrap Metal
There are plenty of places that offer scrap metal recycling. Whether it's wire, aluminum, or pieces of metal junk lying around your dad's garage, you can clear out clutter and get paid. Tip: Look for aluminum and copper. To make the most of your efforts, offer to sell metal junk for your family and friends, and give them half.
Help Out a Four-Legged Friend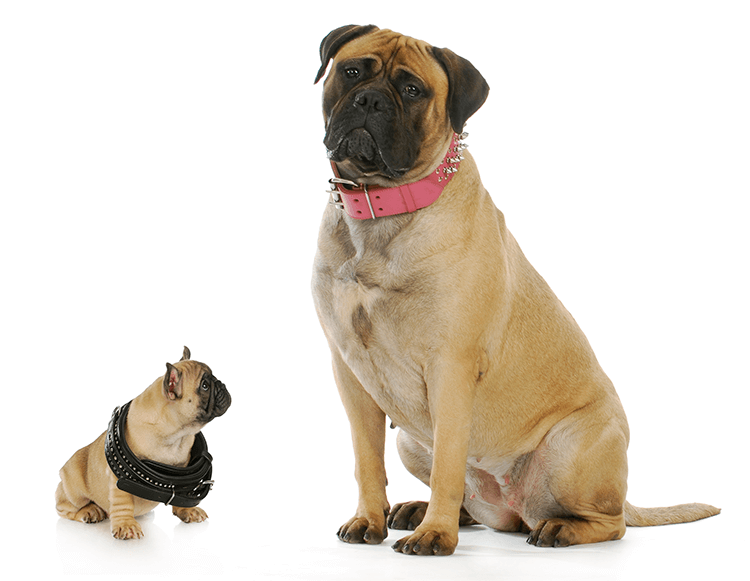 59. Pet-sitting
If you love pets and wouldn't mind getting paid to play with them, you can start by pet-sitting in your neighborhood, or check out services like Rover that offer services like dog-walking, daycare, and drop-in visits.
60. Dog walking
Everyone is busy these days, but their pets still need to play and go for walks. Get exercise and get paid to walk other people's dogs by signing up for Wag.
Sell Your Masterpieces
61. Sell Your Creations
Sites like Etsy allow you to sell creations ranging from paintings, graphic design, and jewelry, just to name a few. The possibilities are endless. Websites like Artsfire also accepts handmade crafts and other works of art for sale.
62. Sell Your Designs
If you are a photographer or graphic designer, you can turn your artwork or creations into stickers, T-shirts, and posters on sites like RedBubble. Sites like Society6 will put your artwork on digital products such as laptop skins, as well accessories such as pillows and tote bags. Both sites handle the selling and shipping for you.
63. Sell Your Photos
Do you constantly get compliments on your awesome photos? Sites like Foap let you take photos with your phone and upload them to the platform for sale. Once your photo sells, you get $5.
Capitalize on Your Teaching Skills
64. Offer Music Lessons
If you know how to play an instrument, offer lessons at your local community college or school.
65. Tutor
Put your tutoring skills to use online and offline. For faster results, check with local schools and youth organizations.
66. Offline
Check with siblings and other family and friends about children who need help in certain subjects. With the school's permission, you could also post it on the board.
67. Online
If you have skill and expertise in subjects such as math, science, English, and computers, just to name a few, you will probably find a student who could use your help. Tutoring sites like Wyzant allow you to set your rates and help kids who need extra help with certain subjects. If you have a bachelor's degree and are comfortable working early in the morning or late at night, VIPKid is a good option as an ESL (English as a Second Language) tutor.
Help Others Put Their Best Self Forward
If you know how to do hair and makeup, this one is for you! Just check with your local area to make sure that you don't need a permit or license. Organize your event through free resources like Meet Up.
68. Be A Personal Stylist
If you love putting fashion looks together, you could help people update their wardrobes, get ready for a special night out, or do a complete wardrobe makeover! Once you take measurements and learn their style, you can also offer personal shopping services for a steady stream of cash.
69. Conduct Hair And Makeup Classes
Do people constantly compliment you on how you do your hair? You can hold classes where you show people how to do their hair and try out different hairstyles. Some of the most famous beauty bloggers and YouTubers have never had professional training in makeup application. If you know how to apply makeup professionally and stunning results, get started now and get paid. Get a group of people together and charge a fee for showing them how to put on their makeup.
70. Wardrobe Consulting
It might come naturally for you, but many people struggle with selecting clothing pieces and putting together an outfit that looks sleek and polished. Help people feel more put together and offer personal shopping and wardrobe makeovers.
Medical and Health Related Research
71. Sell Blood Plasma
If you call or search online, you will find a local blood bank or hospital that just might pay for your plasma.
72. Medical Research For Cash
Tread carefully with clinical trials and medical research. Before trying any of these options, be sure you are in good health and check with your doctor. The medical researchers will have screening criteria, so not everyone will qualify. How fast you get paid depends on the extent and duration of the medical research. For legitimate medical research facilities, visit sites like Clinical Connection.
73. Sell Your Lovely Locks
If your hair grows fast, you might be able to sell your hair and make some quick cash. As long as your hair is not dyed, you can sell it on sites like Buy and Sell Hair.
Final Thoughts: Learn and Earn
At some point, we've all been tight on cash for many reasons beyond our control. If you find yourself scrambling around looking for loose change and things to sell, you're not alone. Don't be discouraged, just follow these tips and you'll get the cash you need soon. Once you catch up, take a look at your spending habits to avoid running out of money in the future. These simple ways to make money fast can be used whenever you're in a bind or when you need extra cash for a fun trip with your friends.
Have you tried any of these tips? How have you made cash when you needed money fast? Tell us in the comments below!