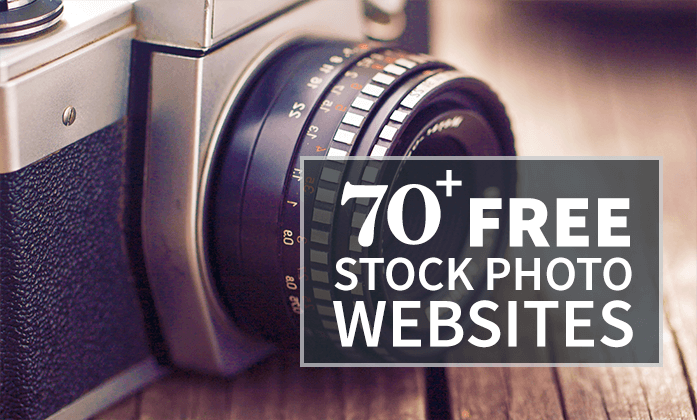 When it comes to blogging, there are a few reasons why you need terrific images for your posts. They help to illustrate your points, and make your post easier to read.
Attractive photographs are more inviting to readers than a block of text with no graphics or pictures. It's an easy way to encourage sharing on social media.
Posts with high-quality photos are shared more often than posts without images. This fact is especially true on sites like Pinterest where a variety of boards share only beautiful pictures.
Protect Copyright and Your Blog
To find the perfect photo for your blog, you might be tempted to do a Google search for a relevant photo and stick it on your blog.
Stealing images is one the worst thing you could do for your blog. You could end up with a legal situation on your hands.
Many people believe that if the photo doesn't have a copyright notice, it's free for anyone to use. That isn't true at all.
Creative Commons Licenses
When you're looking for photos, you can find a variety of license situations. A photographer can upload their work onto a site with a creative commons license, which means that they are allowing others to use their work.
However, there are different types of creative licenses from Attribution, which requires the person using the photo to give the original photographer credit for the work to No Derivative Works, which doesn't allow licensees to make changes to the photograph.
It's confusing for bloggers who just want to share beautiful images with their audience in a way that helps to illustrate their point. In some cases, even free photos have some rights that mean you might not be able to use them for commercial purposes.
Always Check the License
If you're making money with ads or sponsored posts from your blog, you are technically a commercial enterprise and wouldn't be able to use those images. Always check to see if the photos need attribution before linking them on your site.
In many cases, free sites will mention whether there's a Creative Commons license for the work. Make sure that if there is a Creative Commons license, you thoroughly read through it. The rights available can range from full use to no commercial intent.
These free websites have no requirements for uploading to your website at the time of this guide, but to protect yourself, ensure that each photograph you download is ok to use at the time you're doing so.
Our Huge List of Free Stock Photography Websites
This list is changing constantly as I learn about new free stock photo sites and as some decide to call it quits. If you happen to find out about a website that is not on the list, please let me know in the comments below!
Alterables
Of course, we have Creative Commons licensed images here. All the photos in the images section are 'CC-BY', so attribution is required. Using images for commercial reasons is fine.
Photocrops
With new free stock photos uploaded each month, you can subscribe to the email list to have the photos sent directly to your inbox. They don't require attribution since they fall under the CC0 license. The site has many beautiful landscapes for your website.
StockSnap
This site has photos with a CC0 license. You can create an account and save your favorite photographs for downloading at any time. The images are high-resolution as can be seen by the dimensions and size of the download.
Freeimages
With over 388,000 photos and illustrations, Freeimages requires that a person create an account on the site before downloading. There is a content licensing agreement with the use of Freeimages' photos. They don't allow photos to be used in trademarks or logos, or as content in pornographic material. You can't use the images in templates or resellable items. Bloggers are not required to give attribution when they add the images to their posts.
Photo Collections
All of these photos are under public domain or CC0, which means they can be used without attribution or credit to the photographer. You can easily search the images via their category.
Stockvault
This site requires users to create a free account. You may use these stock photos on websites, magazines, flyers, and brochures. They cannot be used in logos or trademarks or on print on demand media that you intend to sell.
Photorack
The photos listed on this site are free to use whether it's for personal or commercial projects, and don't require attribution.
Pixabay
All images are downloadable under CC0, which doesn't require attribution.
Foter
This site curates its photographs from Flickr. They use the creative commons license to filter their search. When you use this free service, they create an embed code that can be downloaded onto your blog with the correct attribution there already.
Gratisography
Each week new stock photos are added by one photographer. They are free of copyright restrictions.
Little Visuals
The contributor to the site died suddenly, but his images remain for those who want to download them. His family has left his pictures for those who want to use them. They are copyright free.
Splitshire
The site updates daily with new photos. They photographers have made their work available without copyright to be used in any way.
Life of Pix
There are new photos added weekly. All high resolution photos are without copyright restrictions.
Cupcake
Users can download high resolution photos under the CC0 license. There's no search function, but there are quite a few photos on the site.
Picography
This site doesn't have a search function, but lists all photographs under the CC0 license.
Public Domain Archive
All photos on the site are available for free commercial or private use.
New Old Stock
These photographs come from public archives and don't have any copyright restrictions.
Madeleine
These photos fall under a CC0 or Attribution agreement depending on the photographer. Photos should be checked before downloading.
Snapwire Snaps
All photographs are available under CC0 licensing.
Foodie's Feed
Pictures of food without the need for attribution. It's part of a premium site, so visitors will need to ensure they are in the free section.
Stock Photos for Free
The site has over 100,000 free stock photos that come with a royalty free license.
I'd Pin That
You can search for pictures based on your keywords. Each picture is licensed under the public domain copyright, which makes it free for use.
Designer Pics
This site doesn't require attribution. All stock photos are free for personal or commercial use.
Unsplash
Every few days, there are new photos on Unpslash. They're free to download and don't require attribution.
Jay Mantri
All pictures available under the CC0 license.
Unrestricted Stock
Free vectors, photos and icons that have little restrictions, but check each one to be sure.
Death to the S.P.
There are premium and free sides on the website. Each photographer creates a page with their stock photos as well as the copyright of their choice.
IM Creator Free
From collections of people to vectors, the site has a free section that doesn't require attribution.
Pexels
All pictures are available under a CC0 license.
Picjumbo
There's a free and a premium section of the website. All free pictures are available under the CC0 licensing.
Minimography
All minimalistic stock photos that are royalty free for use under the CC0 license.
Morgue File
All high resolution images are available under CC0 licensing.
Kaboompics
Kaboompics' users can subscribe by email, search under a category or use a tag search to find photos available under the CC0 license.
Albumarium
This site allows you to search for albums where you can get a few photographs by the same author or about the same subject. You can search by license, which varies.
FreeFoto
All images require a link and attribution if they are used in a blog. To be included in commercial print or other media, the person needs to purchase a license.
Image After
All images, textures and elements are available free for you to use without any restrictions.
Budget Stock
The site has images that range the spectrum of choices. There are CC0 images, free images with strings attached and those requiring an attribution. Visitors need to check the requirements for use.
Photogen
Photos are available as free stock for both personal and commercial use.
Rgbstock
Users will have to register for a free account. There are restrictions to using the free photos, but they can be used in a digital format on blogs or websites.
MMT Stock
Distributed under CC0 licensing, this website and photographs are the work of one photographer; Jeffrey Betts.
Free Nature Stock
This site is full of nature photographs that you are free to use in any format.
Ancestry Images
A site that provides images for historians and ancestry buffs. Owner doesn't want them used for commercial purposes and asks for credit.
Dreamstime
Vistors can search through and download high resolution free content or commercial content.
Free Stock Photos
High quality images distributed under a CC0 license.
Epicantus
Free photography distributed under the CC0 license for blogs and website backgrounds.
Move East
Landscapes and travel photos by a man who was moving. Each photograph is usable under the CC0 license.
Photober
The photographs on the website are downloadable free for commercial and private use. Using these images for suggestive materials is not allowed. You don't have to credit the site or the photographer when using the images.
Pickup Image
All images are accessible for public use under public domain photo licensing. They can be modified or copied and used for personal or commercial purposes without attribution.
Resplashed
With over 963 free images, this site doesn't require attribution or credit. It doesn't have a search function, so users will have to scroll the images.
A to Z Stock Images
There are over a dozen categories from textures to plants to scenery on this image site. They don't require attribution or credit for the photographs.
FSP Gallery
While these free stock photos are available for personal and commercial use, they require attribution and credit to the photographer.
Took a Pic
This is a paid stock photo site with a section of images for free. There are certain guidelines and restrictions for use of the photograph.
Street Will
These vintage photos do not require any attribution and don't have any restrictions on use.
Startup S.P.
This site has free photos specifically for bloggers and website startups, but the photos are ready for anyone to use. There are no restrictions on the photos.
Skitter
All stock photos on the site are free under the CC0 license, which means they can be used for any purpose you choose without restrictions.
Negative Space
Each week, new photos are added to the site. They can be sorted by category or color. They are distributed under CC0 licensing.
Barn Images
There's a free section of this website with images that can be downloaded by you under the CC0 license.
Get Refe
Along with premium photos, the site has free photos that are available for download without restrictions.
Photos Public Domain
All free stock consisisting of photographs, textures and clipart are downloadable under CC0 licensing on the site.
Je Shoots
The free stock photos on this site are attainable for personal or commercial use. They can be modified and distributed without needing attribution.
Stok Pic
Some restrictions can apply when using the free photos on this site. Using the images on websites and marketing materials for personal and commercial projects is allowed. Reselling photos is not allowed.
ISO Republic
Photos on the site do not need to be attributed. They are free to download for personal and commercial use with some restrictions. Reselling the photos as digital or printed material to another party is forbidden.
Pikwizard
This recently lauched site has over 100,000 completely free images as of June 2019. Over 20,000 of those are exclusive to Pikwizard. They are adding new images to our library daily with and ultimate goal to host more than 1 million images. Images are CC0, no attribution required.
Pending Removal
These sites were in the list previously, but appear to be down either temporarily or permanently.
Mega Pixel Stock
Dead as of 5/19/2019
Free stock photos on this website do not require attribution since they are provided under the CC0 license.
BlogPhoto
Dead as of 5/19/2019
There are templates, planners, pictures and other resources for bloggers. Each one is sent to the person's inbox with photos being free for use.
Cepolina
Dead as of 08/01/2021
These images depict food, nature, and travel. While the pictures are free to use for commercial and personal use, the site asks that you give them credit if you use the images.
Photovaco
Dead as of 08/01/2021
Along with stock photos, there are vectors and brushes as well as CSS templates for personal or commercial use.
Find a Photo
Dead as of 08/01/2021
Images are free to use under the CC0 license.
Stocka
Dead as of 08/01/2021
Free stock photos that can be used in a variety of projects.
Stock Image Point
Dead as of 08/01/2021
There are landscapes, city, animal and flower pictures on this website. All images are free to use for personal and commercial works.
Polar Fox
Dead as of 8/01/2021
Under each photo, there is a licensing agreement. The majority of free photos are downloadable under the CC0 license.
Paid Stock Sites
Deposit Photos
There are editorial images, vectors and HD videos on this site. Customers can choose to download images on demand or with a monthly subscription. Five images cost $39 while a monthly subscription of 50 images is $59 per month.
Can Stock Photo
Whether it's stock photography for a blog post or website, this site has an easy way to search by keyword. The plans vary depending on the number of photos you download. Credits are purchased by the package with 15 credits costing $9. Photos can be purchased weekly or monthly as well. A package for one week would include ten pictures per day and cost $39.
Shutterstock
There are vectors, editorials, illustrations and photos on the site with a variety of subscriptions. Two images costs $29 while one month of images totaling 350 images costs $199 for the month.
iStockPhoto
Bloggers can purchase photos with credits or a monthly subscription. A package of 3 credits costs $33 while a monthly subscription of 10 images costs $40.
Fotolia
Credits with Fotolia start with a package of 10 credits for $14. A monthly pack includes 5 downloads per month at $25.
Getty Images
Getty images include editorial and celebrity photos as well as video and music videos. Each photo has a different price range depending on the topic as well as the quality of the image.
Dreamstime Premium
You can pay per download with Dreamstime with a pack of 11 credits for $14.99 or a monthly subscription of $40 per month for 5 stock photography images.
Canva
While a little on the pricey side, Canva offers stock photos to use with their online image editor. If you bring your own images their tool is free to use and works really great to create custom pictures for your blog or to share on social media.