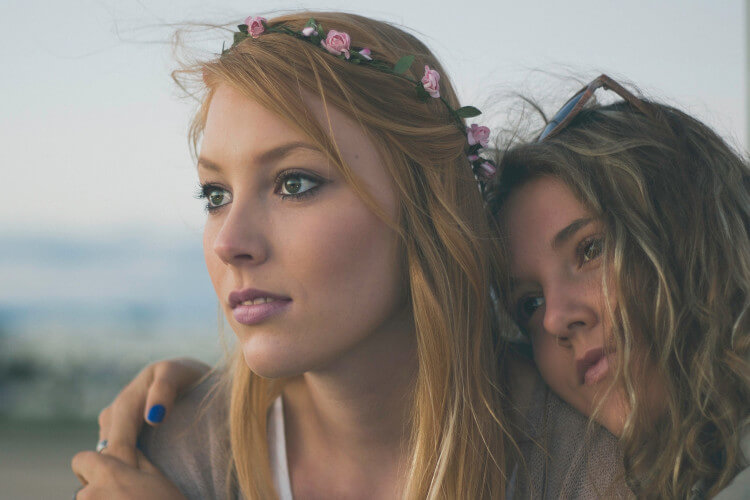 Toxic friends aren't hard to come by.
Unfortunately you'll meet someone who is a toxic friend more often than you'll meet someone who will be a lifelong friend.
This article outlines 5 ways you can tell if your friend is a toxic friend.
1. She will only talk about herself
When you're talking about her, your friend has plenty to say, but try to move onto another topic and suddenly she's out of words.
It doesn't matter if you're talking about your latest accomplishment, she can find a way to make it all about her. Not only can she talk about herself to no end, but she will always try to outdo you.
If you need to hire a plumber to fix the kitchen pipes, she will tell you about the time she had to hire a plumber and an electrician in the same week.
If you tell her you'll be moving into a new house in the fall right before the holidays, she'll talk about how it was much worse when she moved in the summer.
She will be outdone by no one. If you're not willing to talk about her all the time, she will have no part of the conversation that doesn't include her.
2. She vents too often
A friend is there to be a shoulder when you need one. A good friend will listen to your problems and give you advice when you ask.
A toxic friend vents too much though. She always has something to complain about and her life seems full of drama. Your conversations never seem to be happy and positive.
Just when you think you've gotten through one of her crises with her, she's back with a brand new one.
After a while you begin to dread talking to her because you know there is going to be some issue of hers that will dominate your interaction with her.
3. She will never contact you first
If you didn't contact this friend first, you would probably never hear from her. While she won't contact you first, she will ask you why she hasn't heard from you in a while.
Friends like this tend to think they should be the center of everyone's world. She thinks that anyone who wants to be her friend should be willing to do the work while she sits back and enjoys the attention.
If you have a friend like this, the best thing you can do is stop contacting her first. She will either eventually get the hint and contact you or she never will.
If she never does, then you know how much your friendship really mattered to her.
4. She complains about your lack of interest in her
Even though you spend most of your time together talking about her, she thinks you're neglecting her.
If you don't ask how she is, because you know she's going to tell you anyway, she tells you you're being rude. She might even go so far as to call you a bad friend. Obviously this is a toxic friend.
It's important that you don't let yourself be manipulated by her accusations. The accusations are her attempt to get her own way again and again.
If she calls you a bad friend, she'll expect you to prove to her you're a good one. Since you have been a good friend, you have nothing left to prove.
5. You feel drained of energy after talking to her
After talking to your friend you feel tired, angry and like you need to vent about it with someone else.
This is not a good situation to be in. Talking to any friend needs to be a good experience that leaves you feeling satisfied at the end.
If talking to a friend drains you of energy and you feel like time was wasted in talking to her, she's a toxic friend.
—
Friendship has it's ups and downs, like any relationship, but there should be more pleasure than pain that comes from it.
Good friends, not toxic ones, are who you rely on to help you through the difficult things in life.