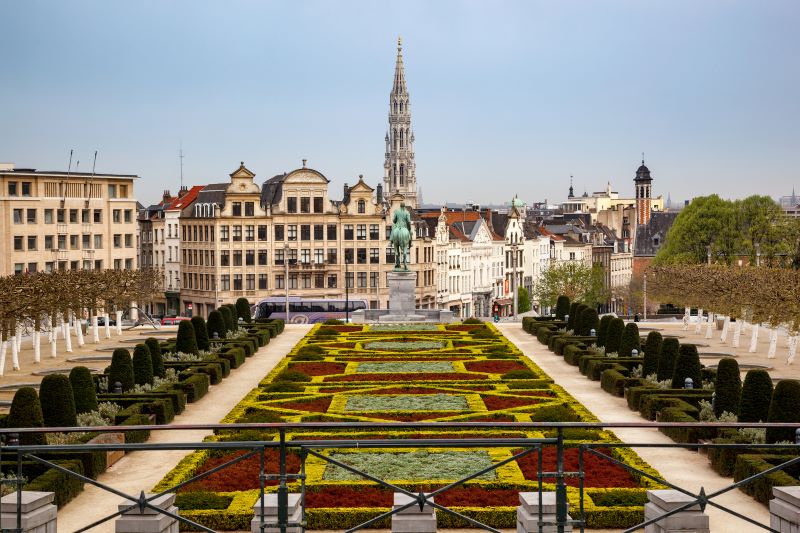 The Top Things to Do in Brussels, Belgium
When you think of Belgium the first thing that comes to mind is the food: waffles, beer, chocolate, and fries (fries are Belgian, not French, but more on that later). Brussels, the capital of Belgium, has so much more to offer than the food. The city is a vibrant hub of European culture, with about 30% of the population being foreign nationals, 60% of whom come from other EU countries. In all, there are 184 nationalities represented in Brussels. The result of all these immigrants living in one city is a rich, multi-layered cultural heritage that residents and tourists alike can profit from.
What are the best sights to see on your visit to Brussels? Here are the five best things to do and see on your trip to the world's second-most cosmopolitan city.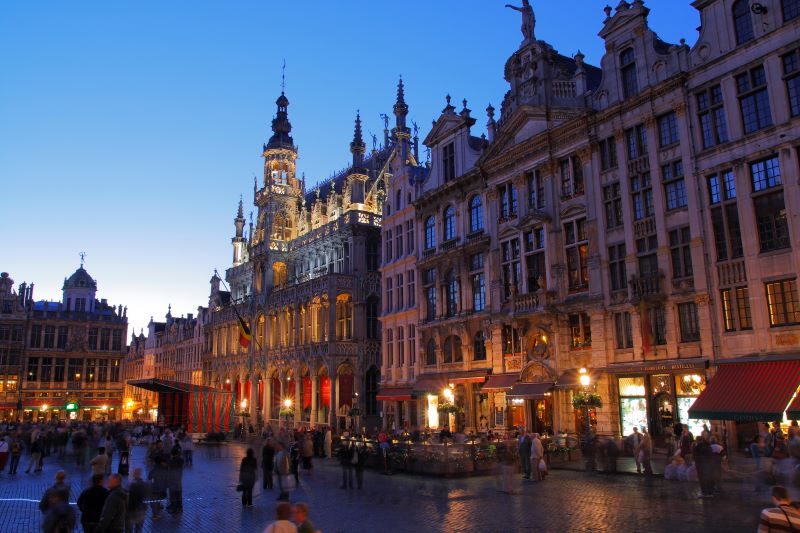 The Grand Place
Registered as a UNESCO World Heritage site, the Grand Place is the beating heart of downtown Brussels. The open, pedestrian square is walled in on four sides by breathtaking facades, all of which are jam-packed with historical significance. On any given day you'll find the Grand Place filled with people taking photos in all directions, and most Brussels city walking tours depart from here. The city also frequently hosts special events at Grand Place, so keep an eye out for those when you plan your visit.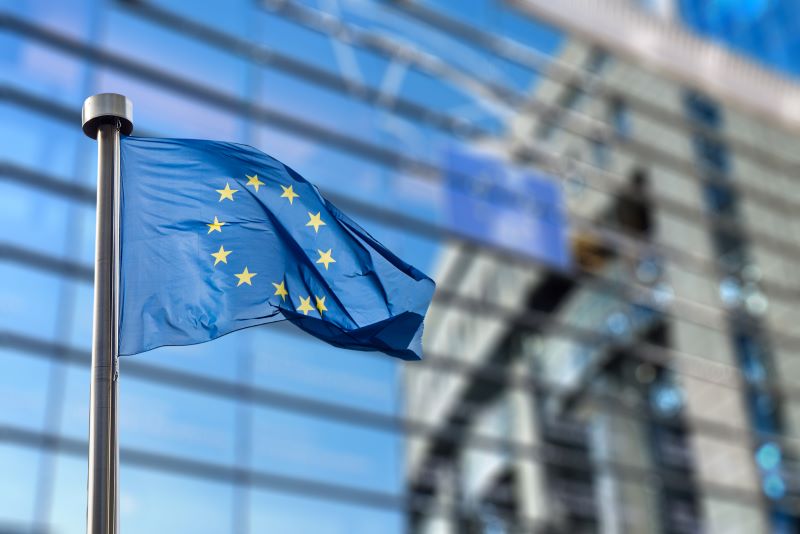 The EU Institutions
The only institution open for public visits is the EU Parliament. It's free, and most of the time you don't need a reservation, but you will have to go through security at the entrance. To fully appreciate the grand hemicycle of the Parliament building, though, requires a visit to the two EU museums nearby. The Parlamentarium, which is also free, gives the political history of the EU and describes its functions today. The House of European History focuses more on the social and cultural history of the peoples of Europe, aiming to draw an image of a common European identity. It's also free.
Museums
Brussels has over 100 museums for tourists to explore! There is a museum for every interest and taste. If you can't find one you don't like, then you haven't looked hard enough. There are modern to classical art, natural history, comic strips, chocolate, beer, fashion, and lace. There's even a sewer museum! Some of the notable ones include the Museum of Musical Instruments, the Belgian Comic Strip Center, BELvue, Belgian Chocolate Village, the War Heritage Institute, BOZAR, and GardeRobe MannekenPis.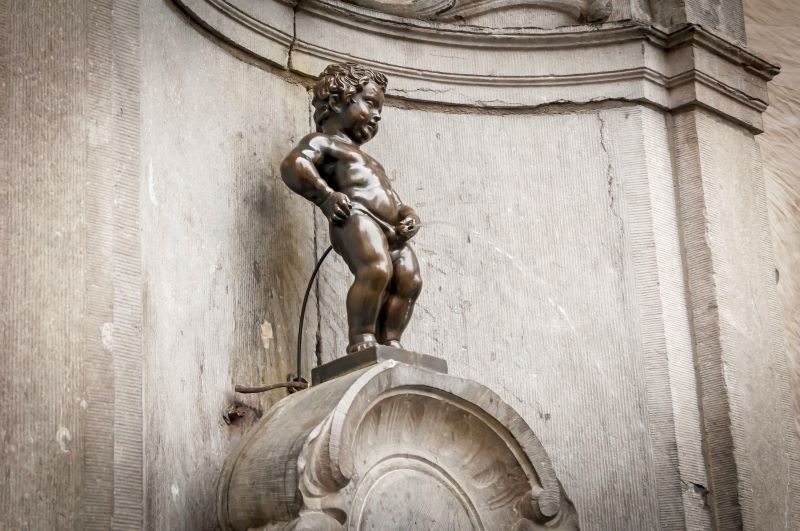 The Manneken Pis
This iconic symbol of the city of Brussels is a statue of a little boy peeing? That's right! First installed in the 15th century, this fountain statue has endured the epochs of Brussels history and is now integral to Brussels folklore and tradition. Manneken Pis is supposed to represent the joie de vivre and self-deprecating sense of humor of the Brussels people in the face of hard times. If a peeing-boy statue isn't enough, the city also dresses him up in costumes several times a year for special events or causes. All his outfits are preserved and on display at the museum dedicated exclusively to his wardrobe, the GardeRobe MannekenPis.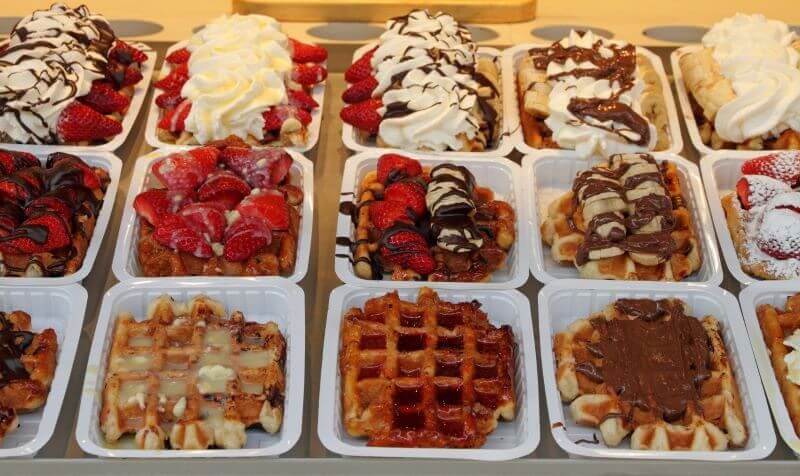 Belgian Cuisine
And finally, the food. A trip to Brussels would be wasted without sampling the fare it's known for. The best way to eat a waffle is while you're out and about in Brussels, and the most delicious ones are bought from the trucks parked all over the city. You can usually spot these trucks in most high-traffic areas.
There is disagreement over where to find the best fries. It all depends on your preferences, but everyone in Brussels will agree that fries are not French, they are Belgian. Wherever you end up sampling your frites as a side dish at a classic Belgian eatery or at a street-side friterie, take extra caution not to order "French" fries or you might not end up having any fries at all!
You'll find boutique chocolate shops all over Brussels, with the highest concentration in the city center. There are bigger, more established names along with smaller, independent chocolatiers, all at varying price points. On the cheaper side, you have Leonidas, for mid-range there's Neuhaus, and among the priciest are Mary and Pierre Marcolini.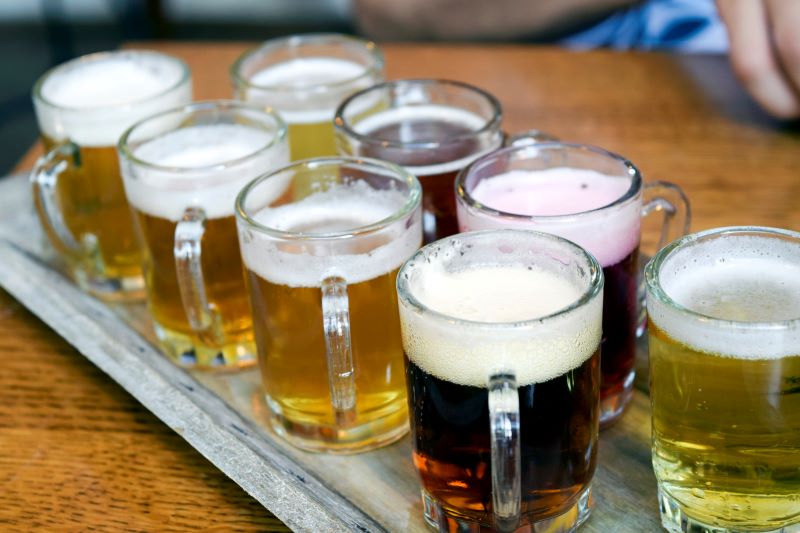 As for the famous Belgian beer, the best way to taste it is to stop in and order some at a local bar or brasserie. When it comes to brewing, Belgians are unafraid to try new things, but they also respect tradition. You'll have an eclectic mix of classic standbys and quirkier craft beers, all of which are interesting. To drink as the locals do, try Delirium Tremens, Chimay Bleue, St. Feuillien  Blonde, or Westmalle Trappist.
Brussels has a lot to offer, especially if you're looking for an authentic experience. After only a few days spent in the city, tourists can see what daily life is like for the residents, and why they love it so much!