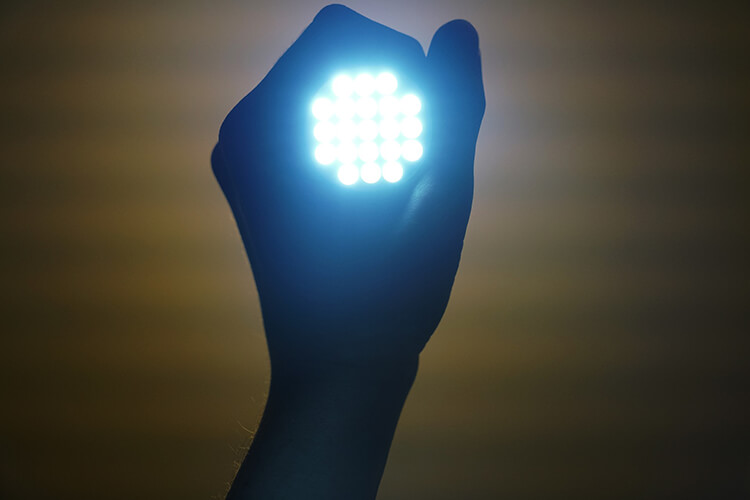 The familiar incandescent light bulb has hardly changed its design in well over a century. This longevity has been achieved despite several drawbacks – traditional bulbs are inefficient, short-lived, and fragile. Several alternative technologies have been developed, such as halogen and compact fluorescent lamps, but none have achieved the widespread popularity of traditional bulbs.
LED lighting is well on the way to changing this situation. Since white LED lamps first appeared in the 1990s, the technology has vastly improved, accelerating rapidly over the last decade. What's changed to make LEDs the leading lighting solution?
Color Temperature
One of the reasons that early LED lighting failed to take off was the quality of the light the lamps produced. In comparison to the warm, comforting glow of ordinary bulbs, LEDs produced illumination that most people thought harsh, clinical, and overly white.
Recent years have seen this problem overcome completely. Modern LED bulbs can not only replicate the perceived warmth of old bulbs, but different shades and depths of glow can be chosen to suit the location and use. The most advanced installations can even be adjusted to provide different "color temperatures", simulating everything from gentle candlelight to a bright summer's day.
Energy Efficiency
The most notable benefit of LED lighting is its energy efficiency: with more light being produced for the same power consumption compared to incandescent bulbs, the technology is better for both energy bills and the environment.
Early LED bulbs produced light at a rate of around 50 lumens per Watt, in comparison to traditional bulbs which gave out a mere 16 lm/W. This in itself is a substantial efficiency improvement, but modern examples reach an impressive 100 lm/W, and the figure is expected to reach 200 lm/W within the next few years.
To translate into ordinary language, this means current LEDs use 80% less energy than old-fashioned bulbs, a figure that is only going to improve.
Installation and Looks
Although LED lamps don't become hot to the touch, the electronic circuitry behind the lamp does generate heat. Because of this, early bulbs had large heatsinks to dissipate the build-up. Not only was this unattractive, but it limited installation to areas with plenty of ventilation.
However, much work has gone into refining the heatsink efficiency over the last few years. Modern LED bulbs can look very similar to traditional ones and can be dropped straight into traditional-style fittings, while retrofit modules can now be used to place LEDs in recesses.
Price Drops
Lastly, no consumer product is going to succeed if the price isn't right. Although early LED lighting may have saved on energy bills, the price per unit was high, discouraging replacement of traditional lighting. However, the last decade has seen prices forced down remarkably, and brand-name 60W-equivalent LED bulbs can now be had for as little as $5.
Although this is still around ten times the price of a traditional bulb, the lifetime is on average at least 15 times longer, while running at less than a fifth of the power consumption. This exceptional performance and much-improved light quality mean that LEDs have now become a highly attractive lighting solution for any home.