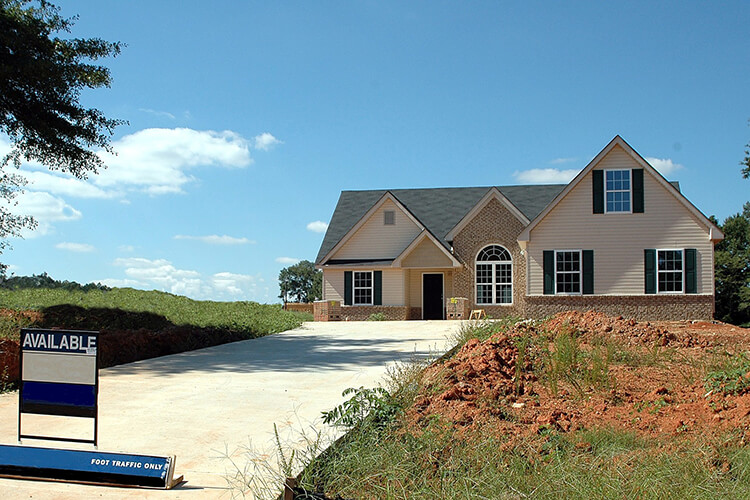 Buying a house is one of the biggest purchase decisions you will make, so you should not make it without doing some planning.
Too many people go into the home-buying process looking for one thing, but end up settling for something else that doesn't match what they need or want.
If you're looking to buy a home soon, have you created a wish list? If not, you need to before you get too much further in your home search.
Your wish list is a list of needs and wants. Needs are those things that you cannot do without, whereas wants are those things that aren't always necessary.
Here are a few starter points for your wish list:
Number of bedrooms
Number of bathrooms
Garage or carport
Square footage of the home
Close to work
Close to school
Close to neighbors
This is just a basic wish list to get you started. Take the time to think about what you want and need. If you have a partner or spouse, you should compare notes.
Make sure both of you know what you're seeking.
The easiest way to define needs is to go through everything in your current home and highlight what you can't stand not having.
These might include such features as a pantry in the kitchen, a guest bathroom, and a shed or garage to store your lawn equipment.
Define Your Lifestyle
Next, you need to take time to think about your current lifestyle and how it could potentially change over the next five years.
Home ownership is typically for a five-year period or longer because it is such a large purchase. It is an investment.
If you are getting married and starting a family soon, then you may want a house with a fenced-in backyard, and you'll probably need to find one in a good school district.
If you already have a family and you have frequent overnight guests, then an extra bedroom may be a necessity. If your children are teenagers who aren't home a lot, then you may not want a house with a pool to take care of.
When you stop and think about it, there are a lot of things to consider.
Consider Your Partner and Your Family (If You Have One)
When it comes right down to it, homeownership is only all about you when you live alone. Otherwise, you must consider the needs of your spouse or partner as well.
For instance, does he or she work at home and need a dedicated home office space? If you have a family member with a physical limitation or expect to be caring for an ailing relative in the near future, a split-level home may not be the best option for you.
If you have kids, you'll want a home in a kid-friendly neighborhood. Also, consider how far the work commute is for both you and your partner.
Match Your Needs to Your Budget
Now that you've put together this list of wants and needs, it's time to see what fits in your budget.
If you said you wanted a 3,000-square-foot home, but your budget is only $125,000, then you likely won't find what you want and can afford.
In that case, you'll either need to change your budget or your expectations. That means you have to be real with yourself; lying about what you can afford will only cause stress, which can lead to a bad purchasing decision and possibly even foreclosure if you can't maintain your financial obligations.
You may want that pool, but will you still want it when you are sitting at home every summer because you can't afford to go on vacation? Your lender will tell you how much house you can afford based on the financial information you give them. However, the number they give you needs to be your highest price point with everything included.
The term "everything included" means homeowner's insurances, taxes, HOA fees, and PMI insurance (if you are required to have it). If you and your wife plan to retire early, don't blow it all buying too much house.
Once you have defined your budget and matched your wish list accordingly, you are ready to start looking.
Avoid Impulse Buying
A home should never be an impulse buy, which can be extremely costly and, at times, devastating. Houses are staged to help you fall in love with them, and if you let the staging capture your heart and mind, it can capture your signature too.
Never let a good-looking home with great staging trap you. Have your wish list with you and make sure to highlight what the home does have and what it doesn't, and note all of your thoughts as they come to you.
Buying a house is one of the biggest purchasing decisions you will make, and the process is not always a simple as saying "this is the one."
With all of the variables that go into your purchasing decision, the house has to be more than just pretty; it must be functional for you.
Get the Right Agent
Don't settle for the first real estate agent you find. Look for one who understands your needs, your budget, and your desires, and with whom you feel comfortable.
A professional represents the seller without neglecting the buyer. Remember, this is a decision that you, not they, will have to live with, so don't rush the process.
Having your wish list completed will help you make the best decision on your future home without being so fearful of the "what-if's."
And finally, communicate your wishes clearly to your real estate agent. They can't help you if they don't know what you want. Open, honest communication about what you are looking for in a home is the best way to find it.
Finding a home shouldn't be difficult, and finding one that matches your needs should be your absolute priority.