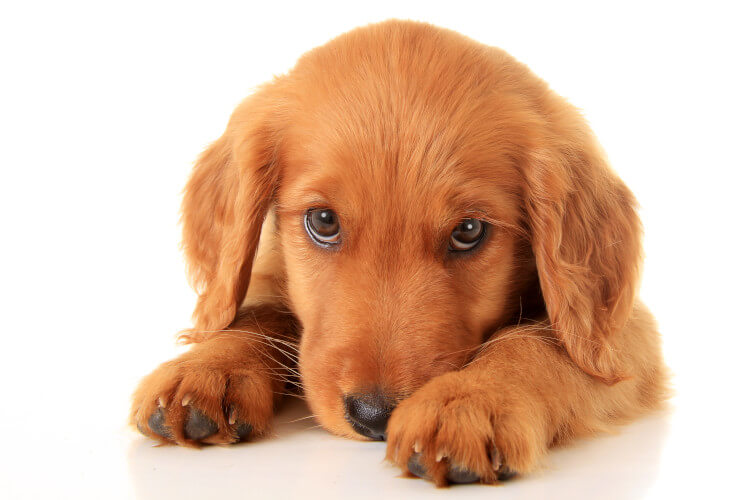 As a dog owner, you need to vaccinate your dog regularly. Since many vaccines are available, it may be confusing to decide which shots are necessary and optional. You should schedule a visit your local vet to discuss the most appropriate shots as well as the vaccination schedule.
The core vaccines include hepatitis, rabies, parvo, parainfluenza, distemper and leptospirosis, which prevent respiratory attacks, viral infections and bacterial attacks.
With these shots, your puppy is safe from life-threatening conditions. There are also non-core vaccines that can be administered based on age, lifestyle and location.
What is Parvo?
Parvo is a highly contagious disease caused by canine parvovirus that attacks the gastrointestinal system of all dogs. However, it can also affect the heart muscle and bone marrow. In severe cases, death can occur within a few days after the onset of clinical signs in dogs or puppies.
Parvovirus is amazingly resistant and is known to withstand harsh conditions such as heat, cold and humidity and can survive in the environment for long periods.
How did your pet contract parvo?
Puppies can contract parvo through direct contact with an infected dog or indirect contact with a contaminated object. The infected stool of a dog is where a large portion of the virus exists.
Therefore, any unvaccinated dog that inhales becomes infected. Dog owners are encouraged to be careful as even trace amounts from an infected area are enough to infect other dogs.
Canine parvovirus is a worldwide occurrence that affects domestic dogs and other members of the canine family. Because of this you find many incidences in animal shelters and pet stores.
This virus attacks dogs of any age, but severe infections are reported in puppies between 6 weeks to 4 months old. On average, PDSA hospitals see up to 1500 cases of parvo each year.
Survival Rate of Parvovirus
Parvo can be a fatal disease if untreated. The survival rate stands at 68-92%. When aggressively treated, the survival rate stands at 5-20%.
However, about 80% of dogs do not show any symptoms, and most die within 48-72 hours. This explains why the mortality rate is so high.
Signs and Symptoms of Parvo in a Puppy
When a puppy is infected, signs begin to show within six to ten days. The main symptoms include severe bloody diarrhea, vomiting, reduced appetite, severe weight loss, fever and low energy.
The vomit may be clear or brownish-yellow in color, while diarrhea will be light yellow with blood. Due to severe diarrhea and vomiting, the puppy can become extremely dehydrated and die.
Additionally, constant vomiting can damage the intestines and immune system, which can lead to septic shock. In some puppies, they could also drool or foam around the mouth.
In another form of the virus that affects the heart, it causes the heart muscles to malfunction. At this point, your dogs' heart might start beating rapidly, with the tissue becoming very red.
If the vet examines the abdominal area, your puppy might experience severe discomfort or pain.
Treatment for Parvo in Dogs
There is no exact cure. However, keeping your dog hydrated and managing secondary symptoms can go a long way in fighting the illness.
There are two treatment options plans which include veterinary service and at-home care.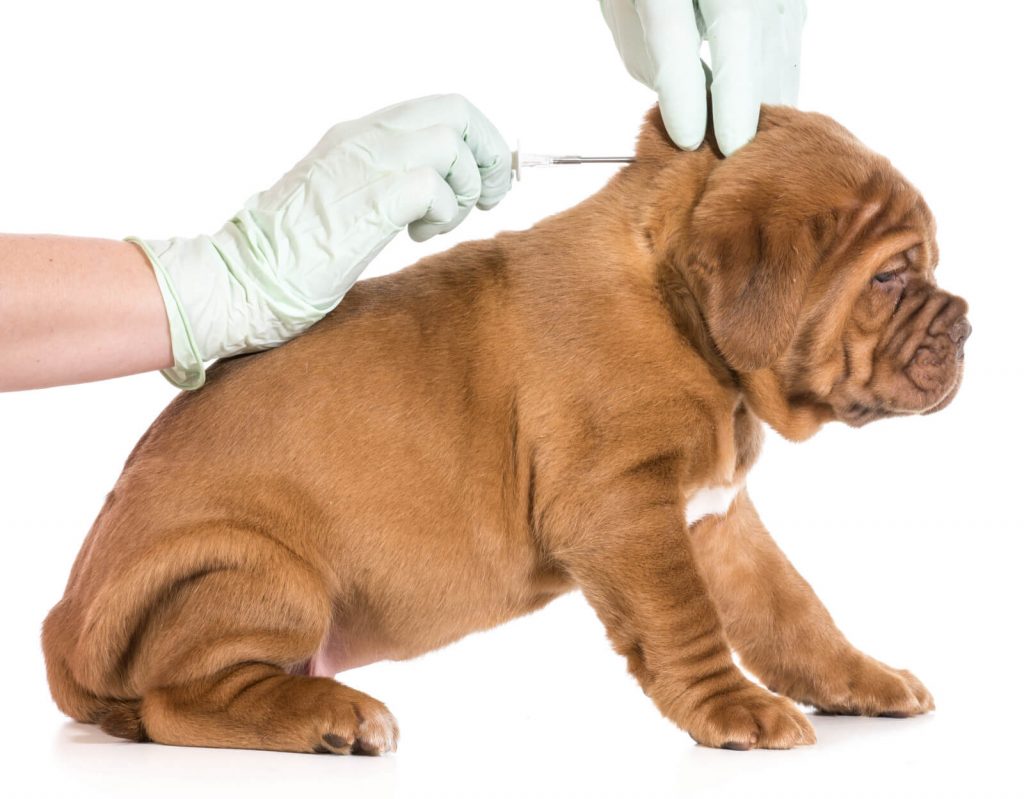 Veterinary services employ treatment plans such as intensive nursing that ensure you have a well-tended to and monitored dog. They are cleaned, fed, hydrated and kept warm. They also distance the puppies from other dogs to prevent them from picking up any other type of infection.
The puppy is also given a fluid drip at the hospital, which replaces the fluid lost during diarrhea and vomiting. It is a quick way of replenishing the liquids lost as drip injects fluid directly to the bloodstream.
Another form of treatment plan used in hospitals includes antibiotics to prevent any secondary infections that might occur as a result of parvo.
Other medications are also administered, such as anti-sickness medication and ulcer medication which help to repair damaged intestines.
In the home treatment plan, you are required to ensure that your puppy frequently drinks water to prevent dehydration. With a vet's recommendation, ascertain that they eat small bland meals throughout the day to ensure they replenish the energy lost.
As a dog owner, you will be required to keep your puppy away from other dogs to prevent them from contracting other infections. Finally, as per doctors' instructions, administer probiotics and injectable vitamins to help rebuild your pup's immune system.
How Will I Know My Pup is Out of the Danger Zone?
There are several signs to look out for that will let you know that your puppy is recovering from parvo.
The earliest sign is when they stop vomiting blood because the virus is no longer causing the intestines to bleed. At this point, they also stop foaming at the mouth.
Another sign that your dog is out of the woods is their eating habits go back to normal. They regain their appetite and can keep food down.
You can also tell that your dog may be on the way to survive parvo is when the color of their stool goes back to its regular color. This is also a critical indicator that the intestines are healing as expected.
A final indicator that your dog is on the path to recovery is when their activity level increases and they can respond to calls and commands, unlike before.
Get Your Little Dog Vaccinated
Parvo is just one example of a disease that can quickly kill your dog without proper treatment and vaccination. It is therefore paramount that dog owners take out the time to visit a vet to discuss vaccination.
Vaccinating your dog helps you avoid expensive treatments for diseases that could have been prevented. It also reduces the risk of passing down diseases from animals to humans.
Once a vet schedule has been put in place, it is essential to follow it to ensure that your puppy can fight the diseases whenever they come into contact with them.
It will also help build immunity from a young age and build up resistance to infections and diseases.