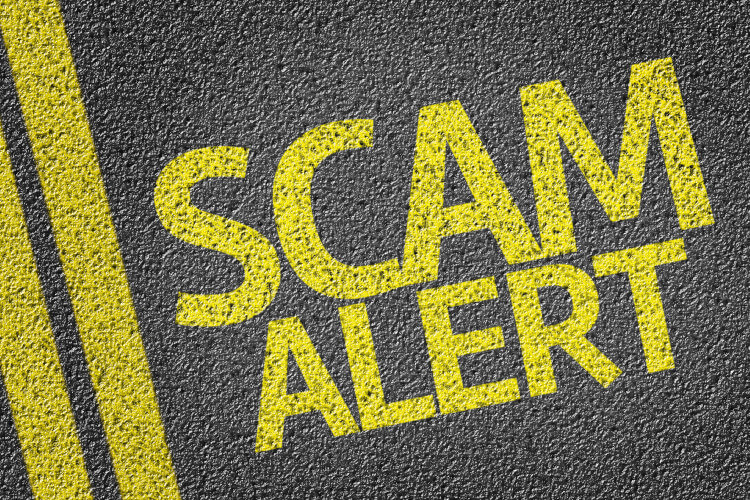 It's quite common for companies to sponsor sweepstakes and to help spark greater consumer interest in their brand.
Unfortunately, for every legitimate contest, there are numerous scammers looking to prey upon gullible people who they can trick into thinking that they have won a real prize. Unfortunately, the prize turns out to be a lie – and the victims often end up losing hundreds (or even thousands) of dollars.
The purpose of this article is to offer consumers tips on how to avoid becoming the victim of a fake contest scam.
How Fake Prize Scams Work
Most fake contest scams are done over the phone. However, they can also be done via email and snail mail. The scammer contacts someone to inform them that they have "won" a prize from a contest.
Oftentimes, the scammer will claim that the victim has been awarded a prize worth millions of dollars, as well as including things like a brand new luxury car too. However, the kicker is that before you can claim your "prize," have have to pay a fee.
The scammer might tell you that the fee is to cover taxes or just make up something that sounds reasonably believable. The fee can be hundreds of even thousands of dollars – depending on how much money the con artists think that they can get out of the victim.
1. Never Pay Money to Collect a "Prize"
There are times when you do have to pay to participate in a legitimate contest, for example when you buy a raffle ticket or a lottery ticket.
However, no legitimate sweepstakes will charge you money if you win. That should be your first clue that you are dealing with a likely scam.
Therefore, you should never pay anyone money to claim a prize. You will likely end up losing your money with nothing to show for it
2. Avoid Foreign Contests and Sweepstakes
Many fake contest scams are actually run overseas in countries where scammers have a better chance of getting away with this type of fraud.
Therefore, you should avoid any contests that are based out of other countries. That includes foreign lotteries as well.
Since these foreign con artists are outside the jurisdiction of the United States, there is really no way that you can get your money back if you fall victim to one of their scams.
3. Never Share Your Financial Information
Just as you shouldn't send someone money to claim a prize, you shouldn't give them your financial information either.
For example, a scammer might ask for your credit card number, so that you can pay your prize "fees."
They might also trick you into giving them your banking information by telling you that they are going to deposit your prize money in your bank account. If you share your banking information with a scammer, they could end up cleaning out your bank account.
4. Don't Let Someone Pressure You Into Making a Bad Decision
The last tip to prevent yourself from falling victim to a fake contest scam is to not let someone make you feel pressured.
For instance, the scammer might tell you that you must act quickly or else you will lose the prize. In reality, the con artist is simply trying to make you hand over the money before you get wise to them.
You can almost always find out the legitimacy of a sweepstakes by searching for information about it online. Consumers will often share reviews if they have been scammed by similar cons in the past.
What to Do if You are the Victim of a Scam
If you believe that you have been the target of a fake contest scam, you should immediately call your local police to report it.
You should also report the scammers to your state's attorney general's office. They will typically investigate complaints dealing with consumer fraud.
If you have been tricked into sharing any financial information with a potential scammer, alert your financial institutions to monitor your accounts for fraudulent activity.
You can also warn others by sharing your story on social media and consumer review sites.